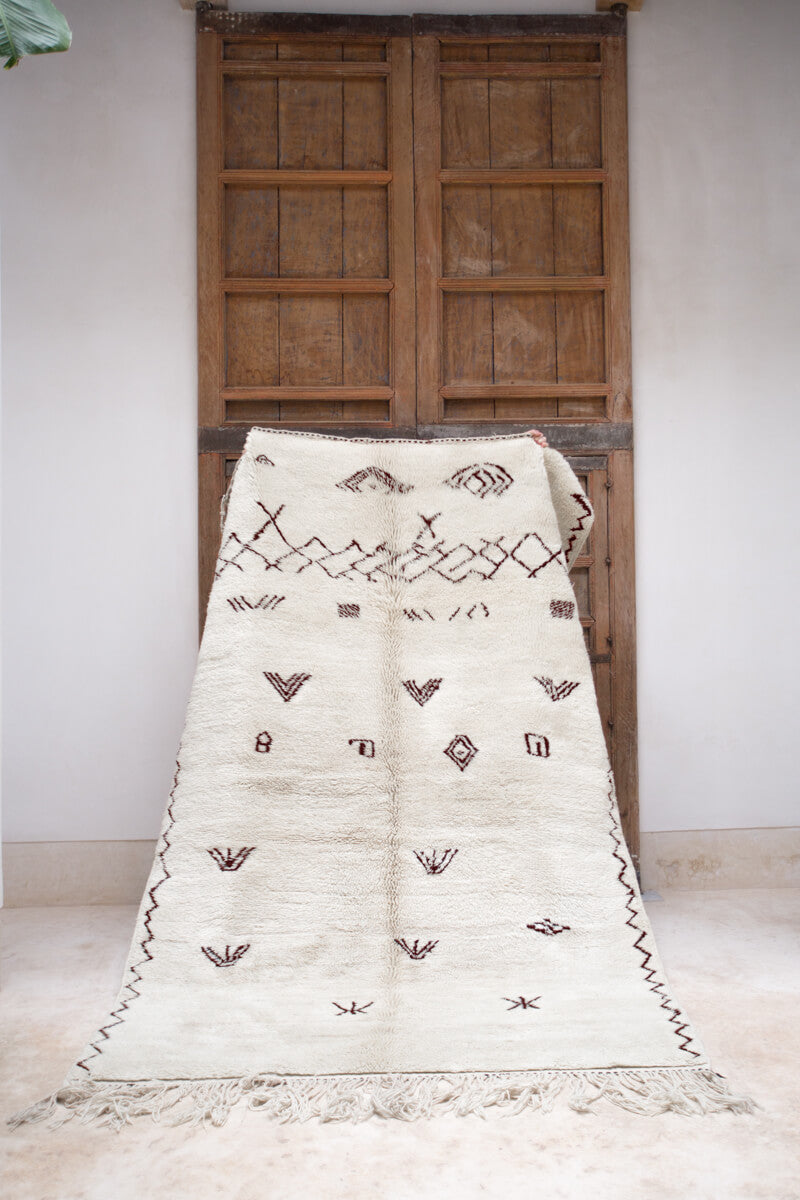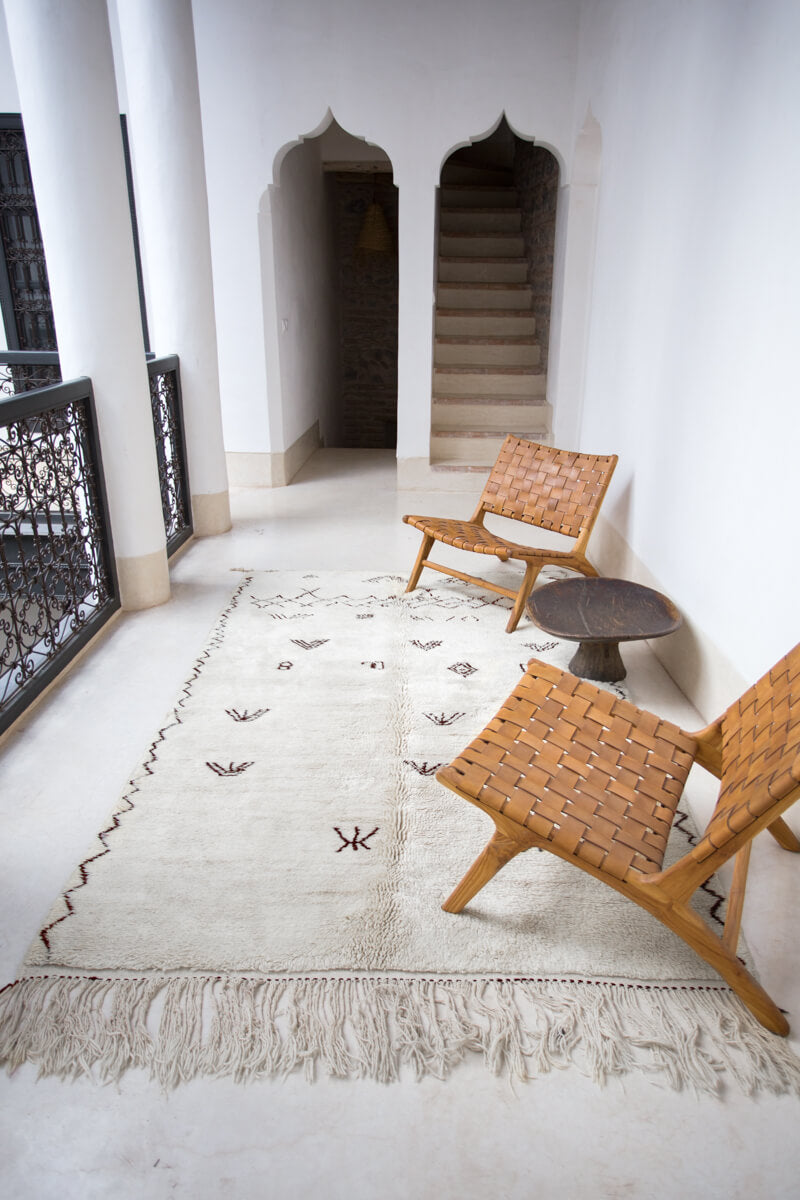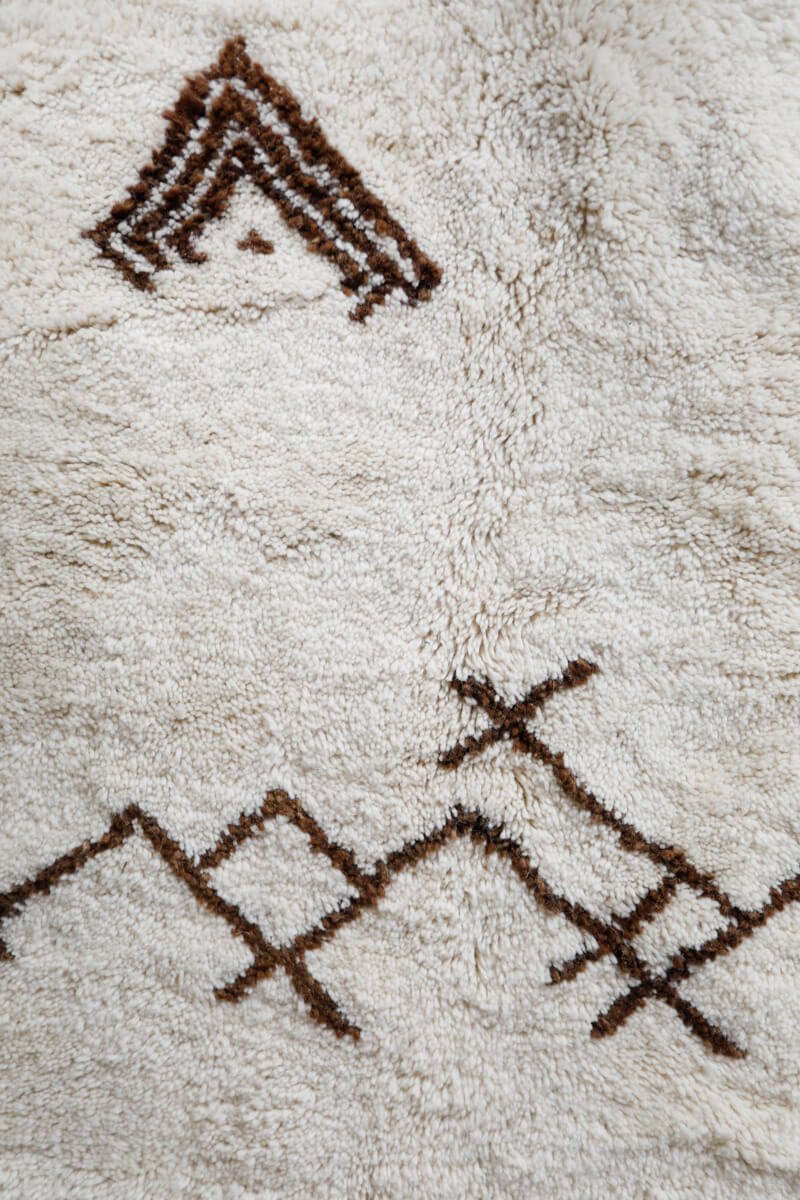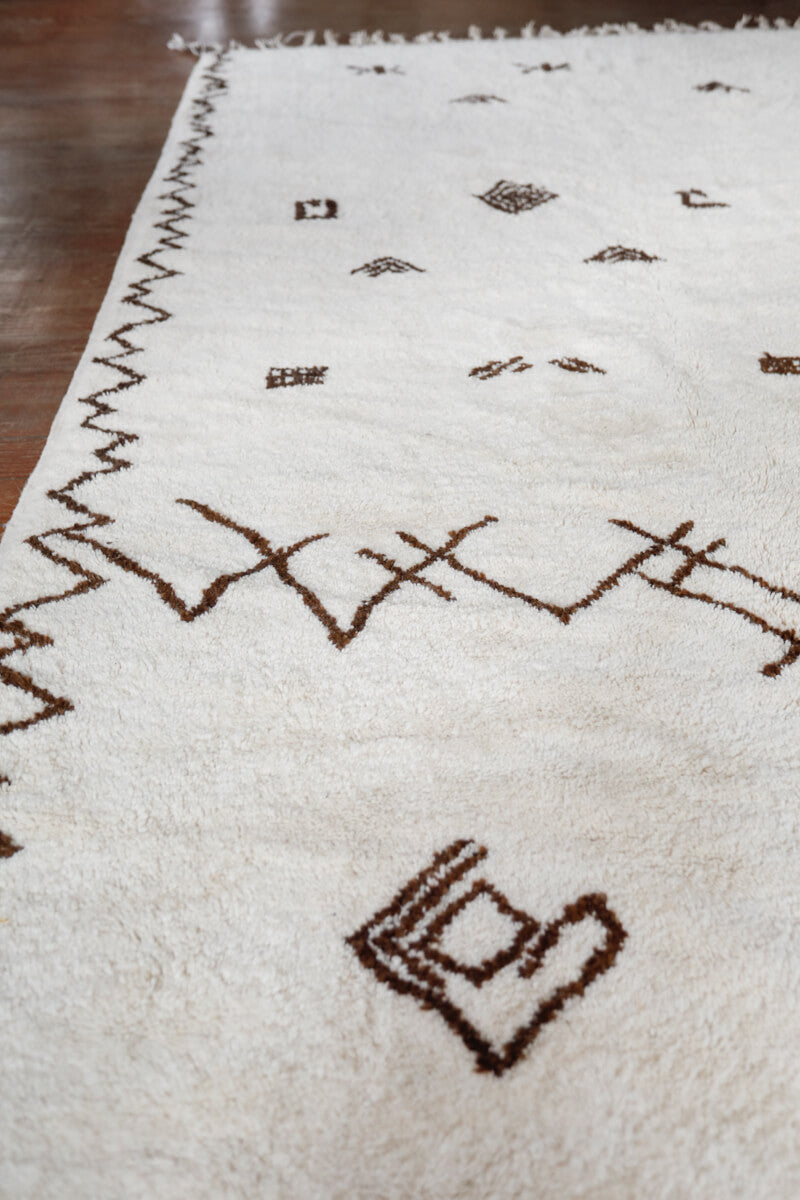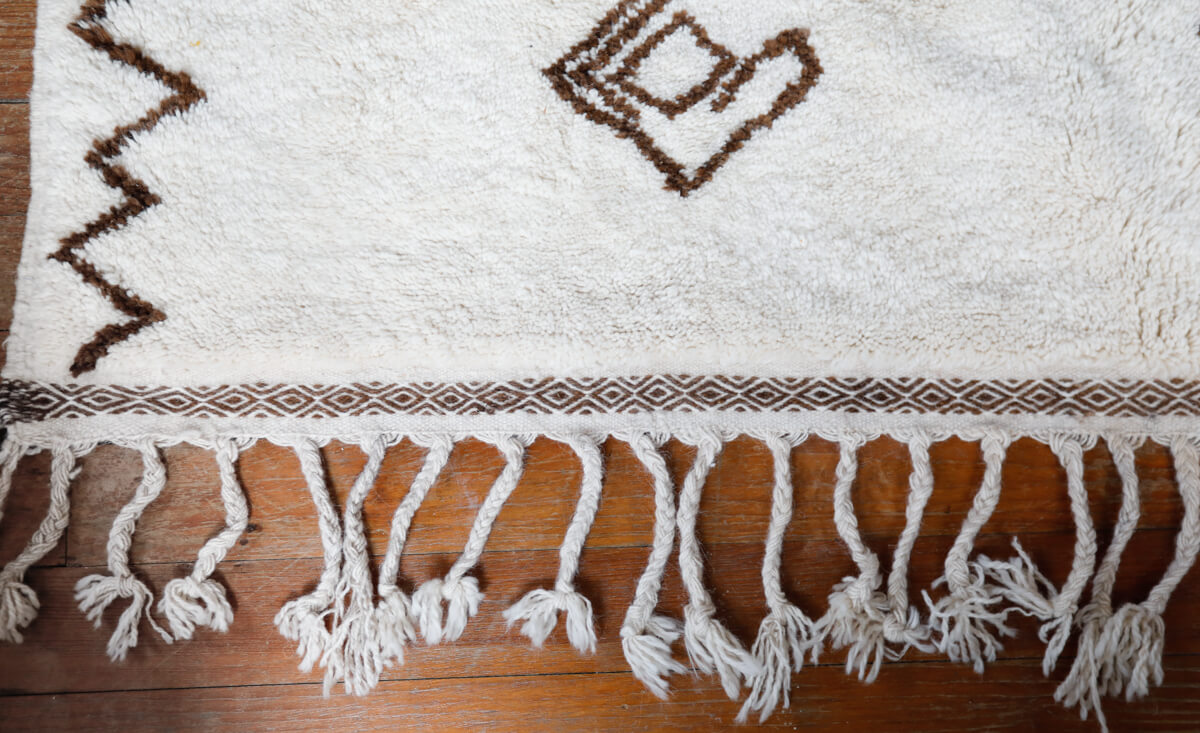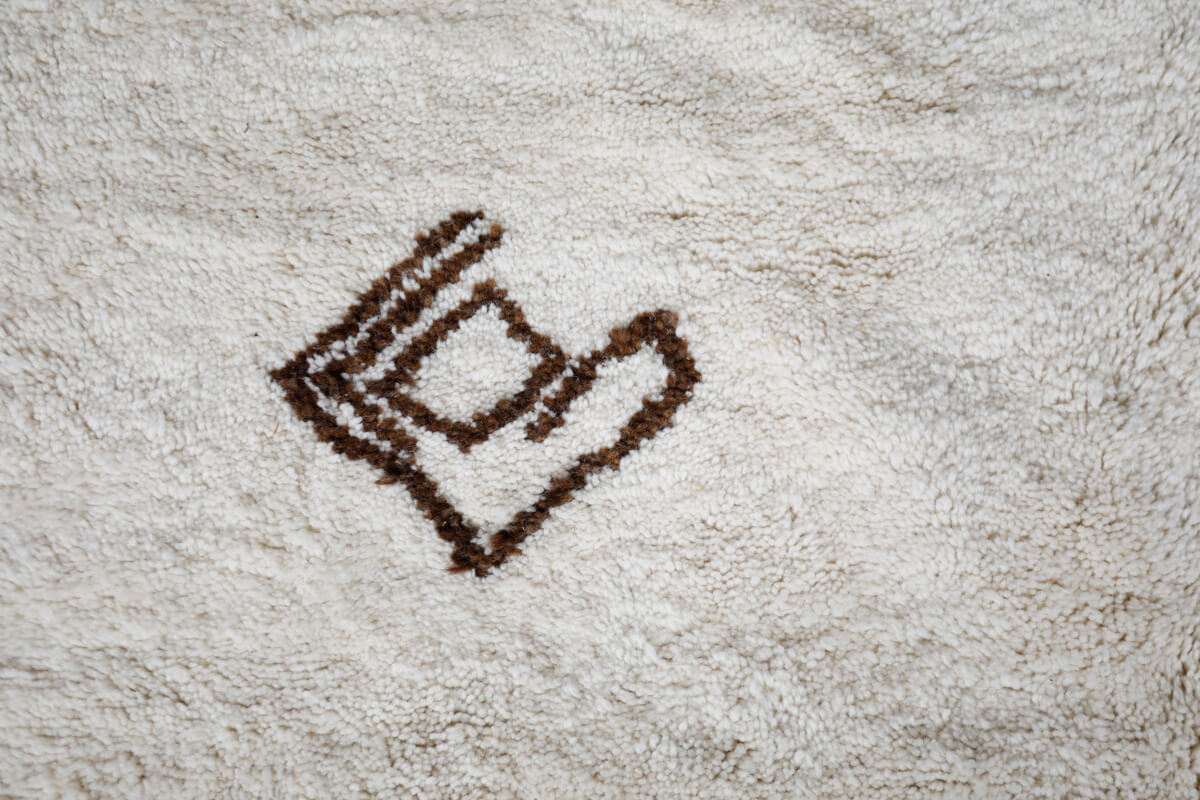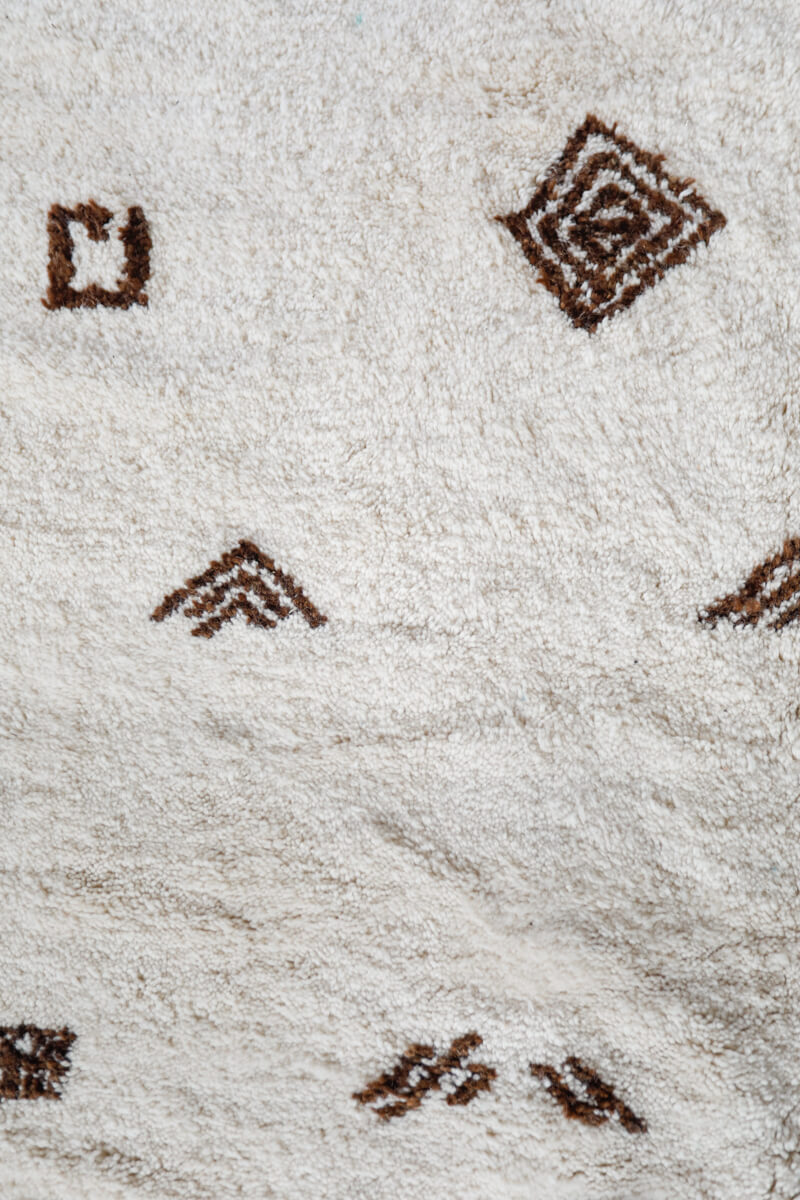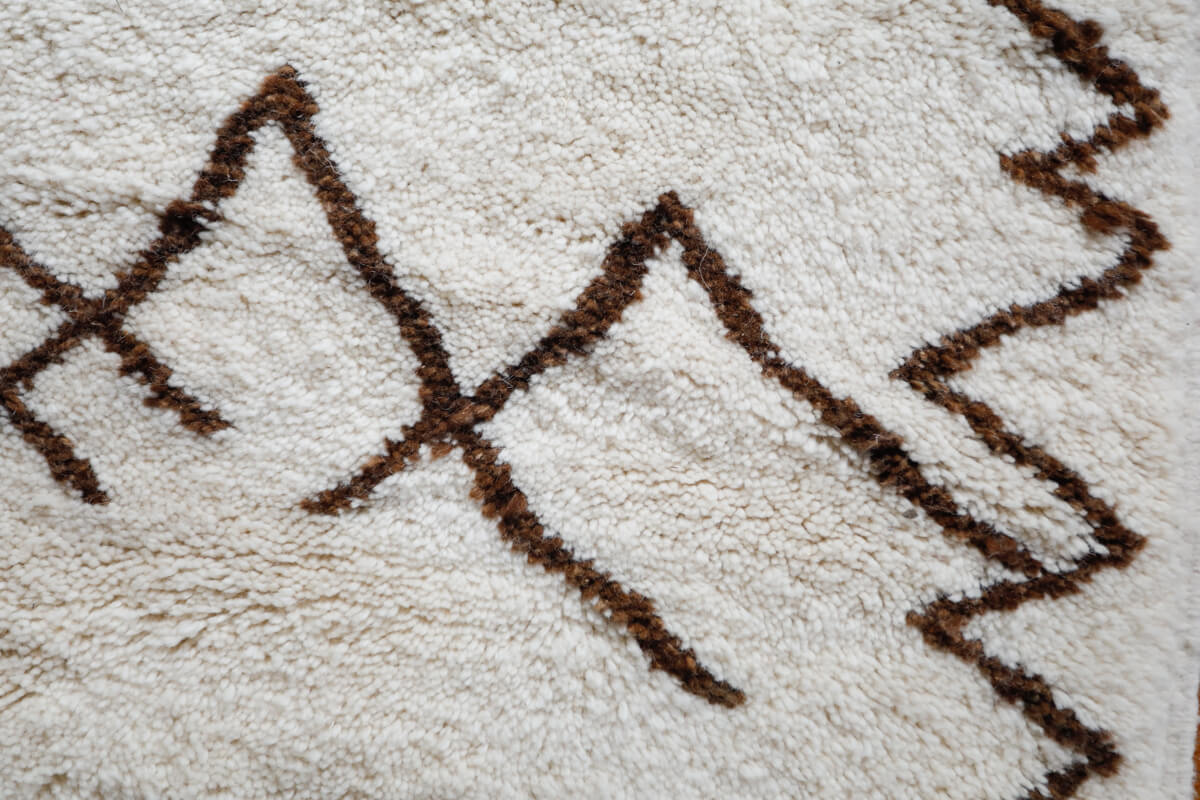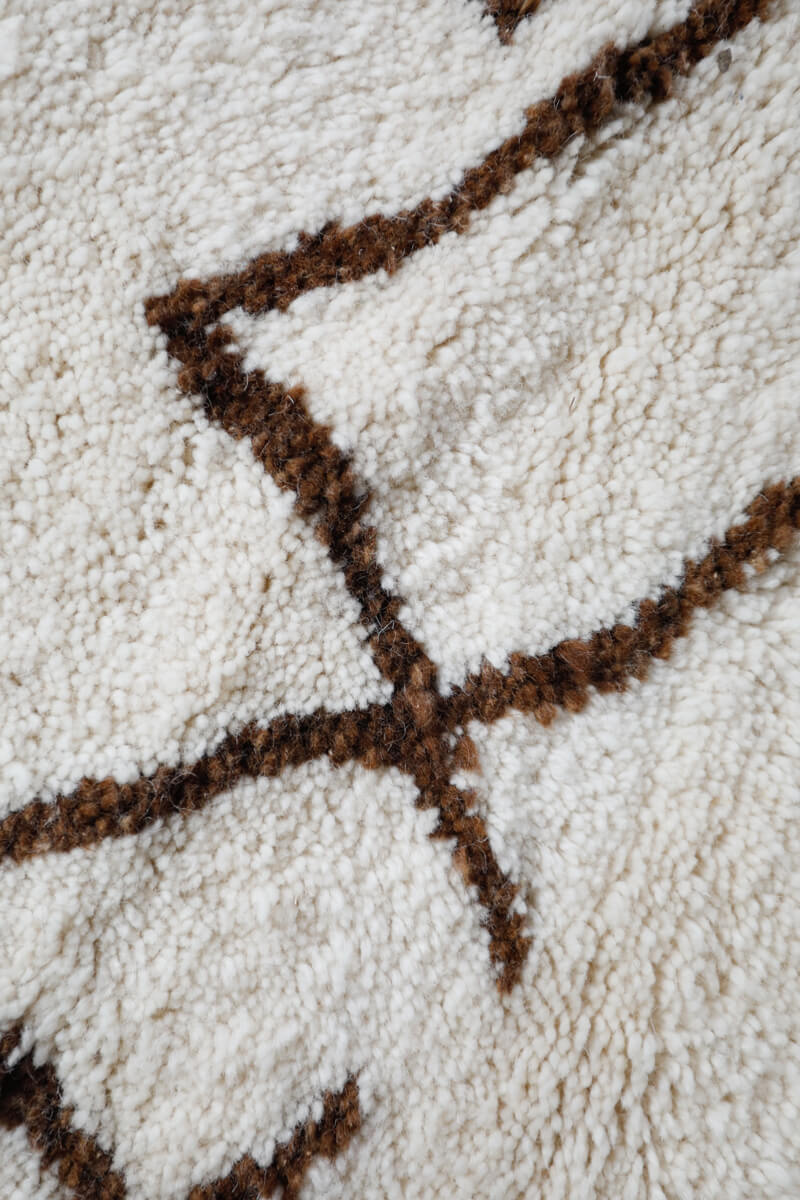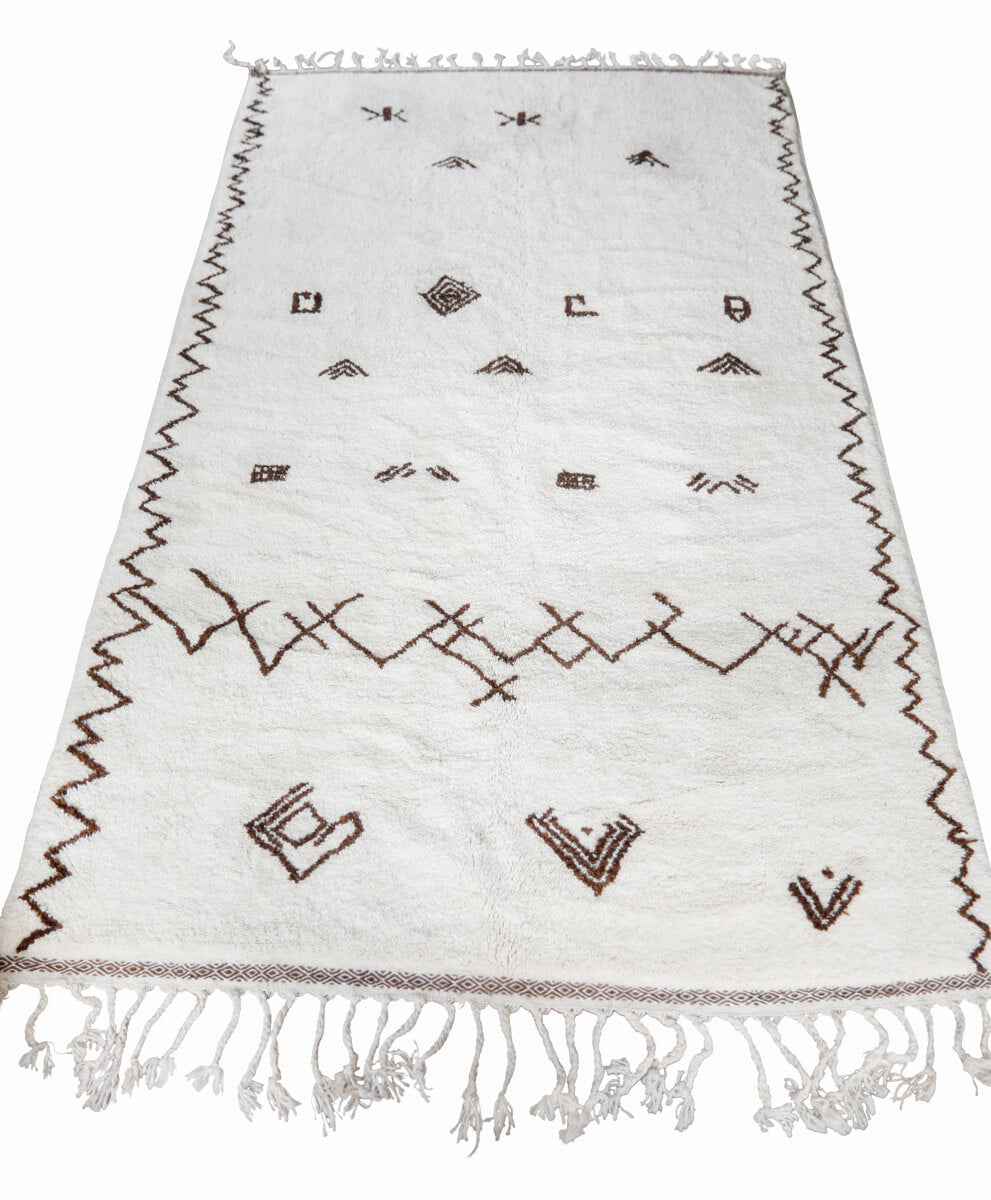 "Symbol" White Moroccan Berber Rug with Brown Tribal Symbols - 8'7" x 5'2"
Beautiful in its simplicity and open space. Contemporary natural white wool area rug with brown Berber symbols handmade in Morocco. Made from 100% natural hand-spun wool. Minimal design great for a neutral space with its calming minimal abstract design. Perfect for bedroom, living room, baby room...
8'7" x 5'2" (including flat-weave edges but not tassels)
2" and 6" braided tassels
Contemporary / 100% Natural Hand-Spun Wool / 1/2" Low-Medium Pile
Contemporary Moroccan rugs are new rugs handmade in the same manner as they have been made for hundreds of years. These new contemporary versions can be found in almost any size or color you choose. They can even be custom made to order to a design of your choosing. Unlike vintage rugs which were confined by the size of the personal looms found within the homes of the Amazigh (Berber) women, the newer contemporary rugs are often made outside of the home where women from the village will come to work together on new pieces. This is a great opportunity for women to earn money as well as support the tradition of hand making rugs so that it continues to be passed on through generations.
SHIPPING: We offer free domestic shipping on all orders over $500 and discounted international shipping. 
RETURNS: We accept returns on full priced items within 48 hrs of delivery (exceptions listed below). Please visit our Shipping & Returns page to review our full return policy.
All Made-to-Order items, sale or items purchase with a discount code, and International orders are FINAL SALE.
Our rugs are handmade in Morocco from 100% wool each taking several weeks to months to create. We partner directly with talented Amazigh (Berber) weavers supplying them with whatever they need and ensure they are paid fairly. This cuts out any reliance on middle-men merchants passing through their villages offering to buy rugs at too low cost to then reselling in the major cities across Morocco. Most of the women we work with weave at home while others work in local collectives with other weavers. It is a beautiful community of sisterhood and shared experience gathered around craft. By purchasing a made-to-order rug from us you are supporting fair pay and keeping the traditions of hand-making rugs alive as a viable way to earn a living for future generations. 
All vintage rugs are as sold "as is" with the understanding that they are subject to normal wear consistent with age. All rugs are cleaned and repaired prior to shipping.
Please visit our FAQ page for additional information
Share