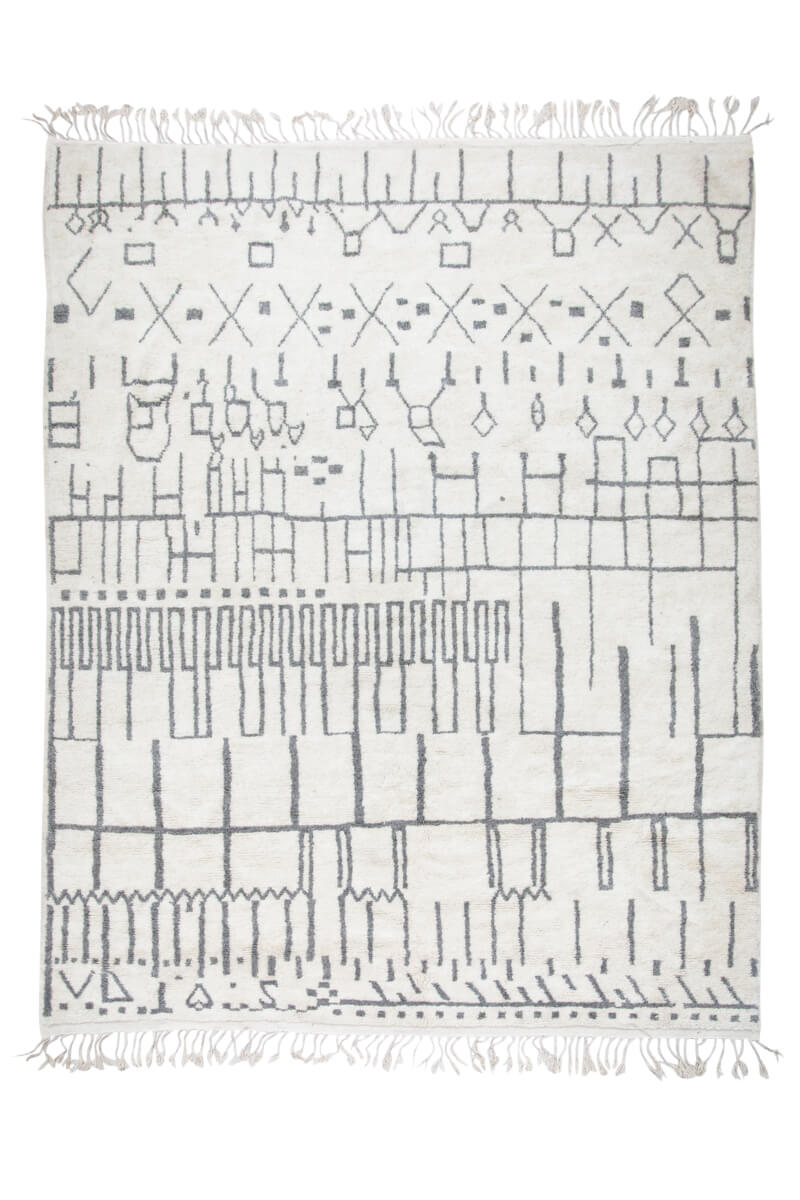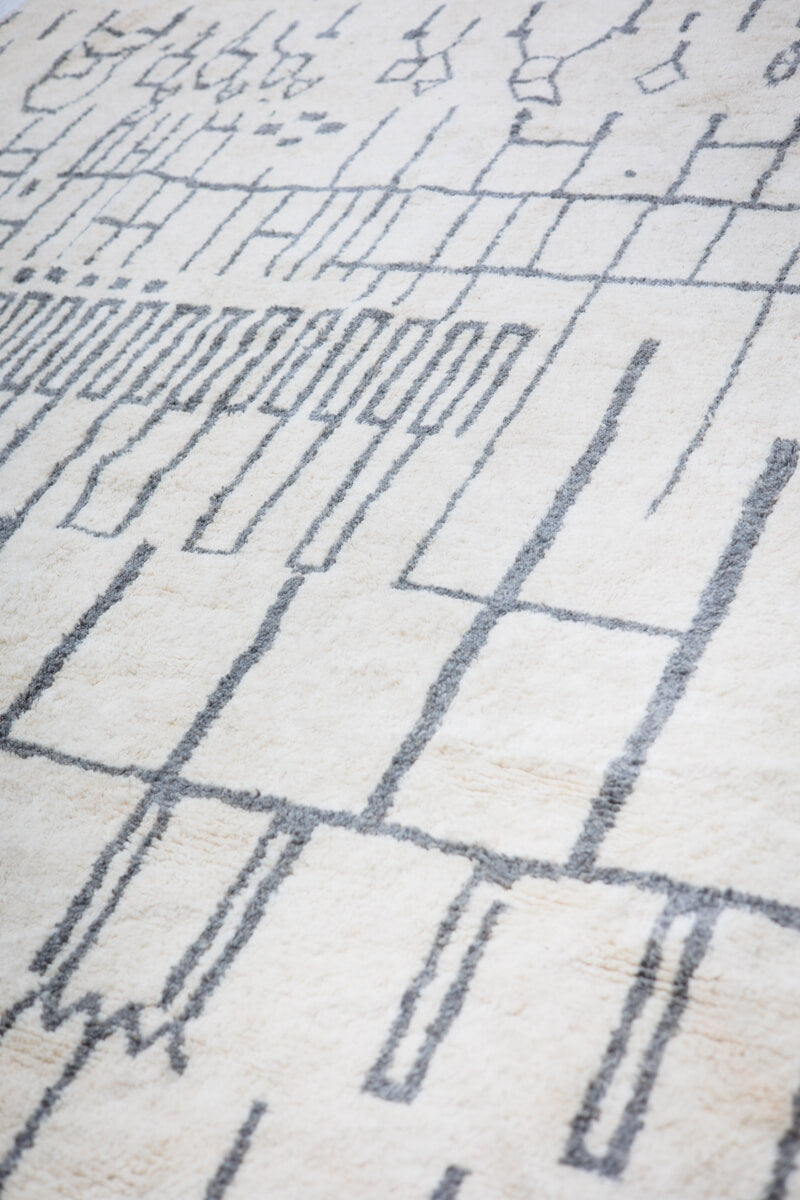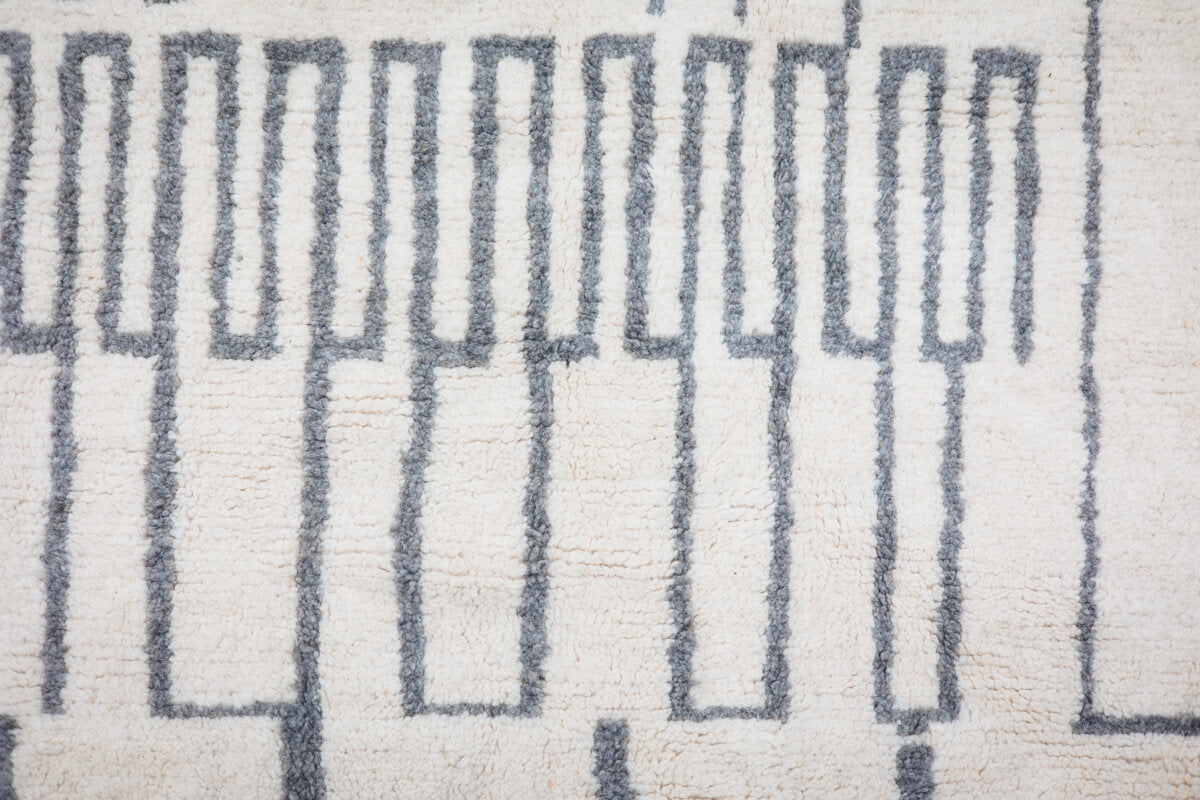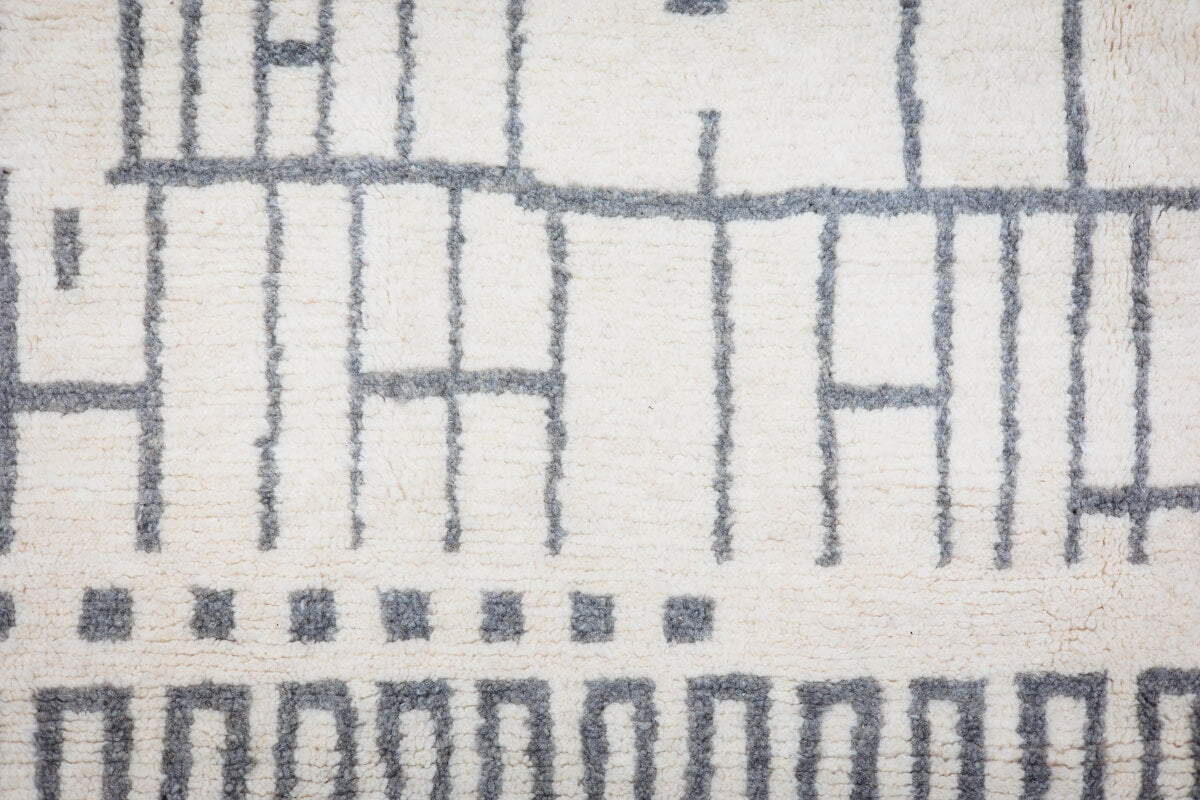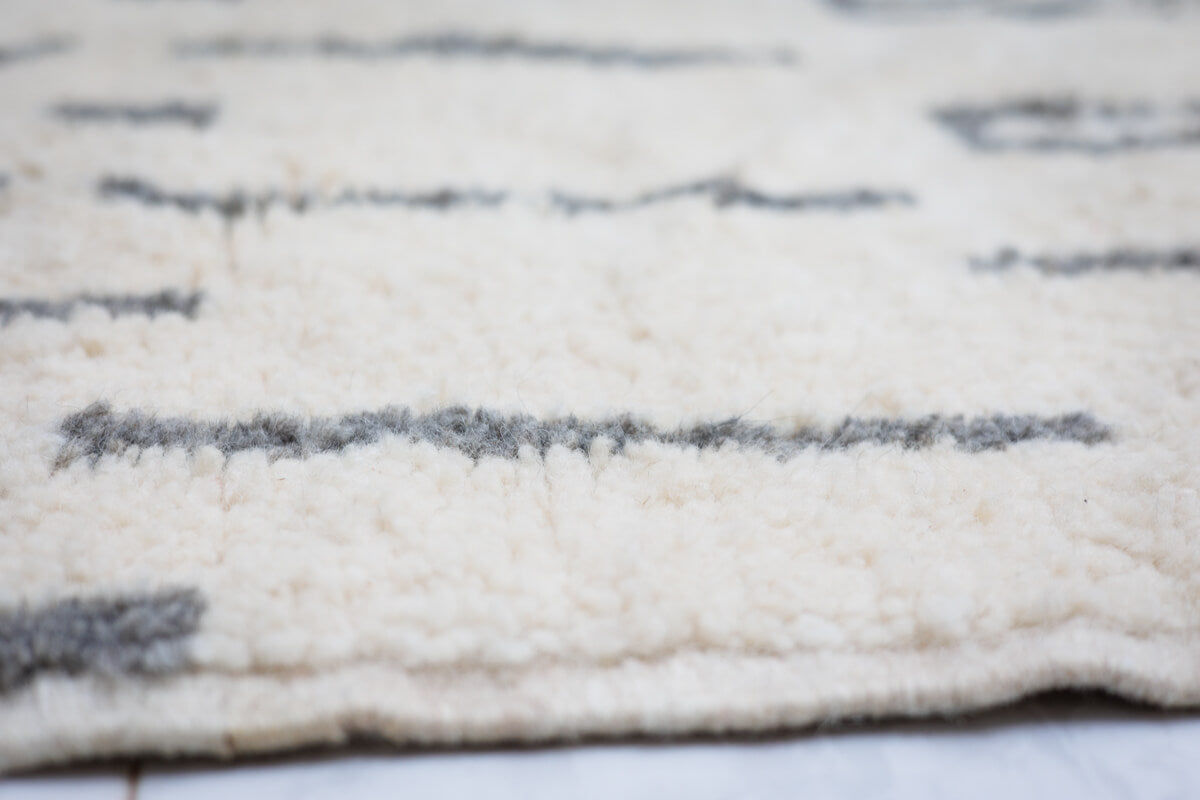 CIRCUIT Abstract Natural White and Light Grey Moroccan Wool Rug - 10'11" x 8'
Abstract natural White and cool light Grey Moroccan Wool Rug. Hand-knotted from 100% hand-spun wool. 

Abstract Natural White and cool light grey Moroccan wool Area Rug, a refined piece that showcasing Moroccan craftsmanship and design motifs. Featuring a natural white background adorned with a light cool grey abstract pattern, this rug offers a visually appealing and versatile design that suits a wide range of interior styles.
Constructed from 100% hand-spun wool, this area rug boasts a natural and durable material that ensures a long-lasting and resilient piece. The use of hand-spun wool guarantees that the rug will retain its appearance over time, even with regular use.
The rug is expertly hand-knotted by skilled artisans who employ time-honored techniques, resulting in a tightly woven and high-quality masterpiece. The intricate hand-knotting process enables the creation of elaborate designs, such as the stunning abstract pattern showcased in this rug.
The combination of the natural white background and the light cool grey abstract design make this CIRCUIT rug an elegant and adaptable addition to any living space, perfectly harmonizing with a variety of interior styles and color palettes.
* Size: 10'11" x 8' ft
* Type of rug: New Hand-knotted Moroccan Rug
* Materials: 100% Hand-spun Wool
* Knots: Fine
* Pile: .25" Hand-cut Low pile
* Finishings: Braided tassels on top and bottom
SHIPPING: We offer free domestic shipping on all orders over $500 and discounted international shipping. 
RETURNS: We accept returns on full priced items within 48 hrs of delivery (exceptions listed below). Please visit our Shipping & Returns page to review our full return policy.
All Made-to-Order items, sale or items purchase with a discount code, and International orders are FINAL SALE.
Our rugs are handmade in Morocco from 100% wool each taking several weeks to months to create. We partner directly with talented Amazigh (Berber) weavers supplying them with whatever they need and ensure they are paid fairly. This cuts out any reliance on middle-men merchants passing through their villages offering to buy rugs at too low cost to then reselling in the major cities across Morocco. Most of the women we work with weave at home while others work in local collectives with other weavers. It is a beautiful community of sisterhood and shared experience gathered around craft. By purchasing a made-to-order rug from us you are supporting fair pay and keeping the traditions of hand-making rugs alive as a viable way to earn a living for future generations. 
All vintage rugs are as sold "as is" with the understanding that they are subject to normal wear consistent with age. All rugs are cleaned and repaired prior to shipping.
Please visit our FAQ page for additional information
Share