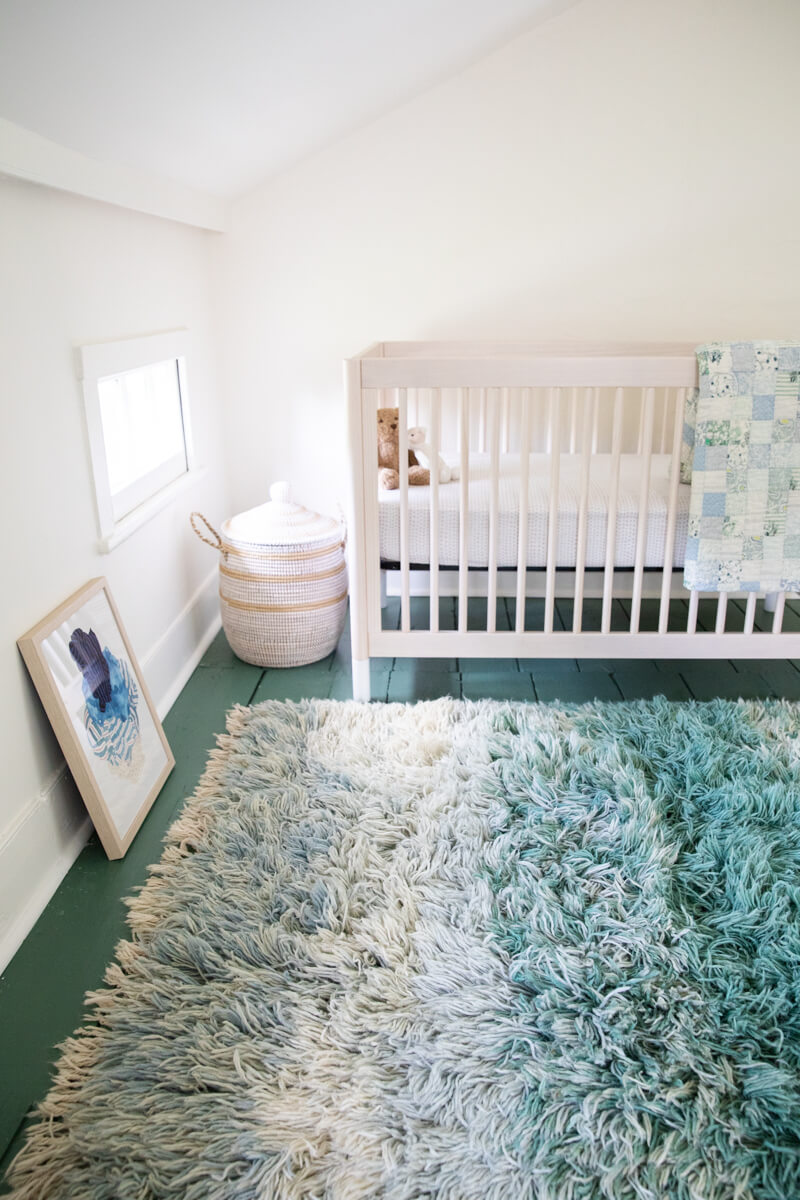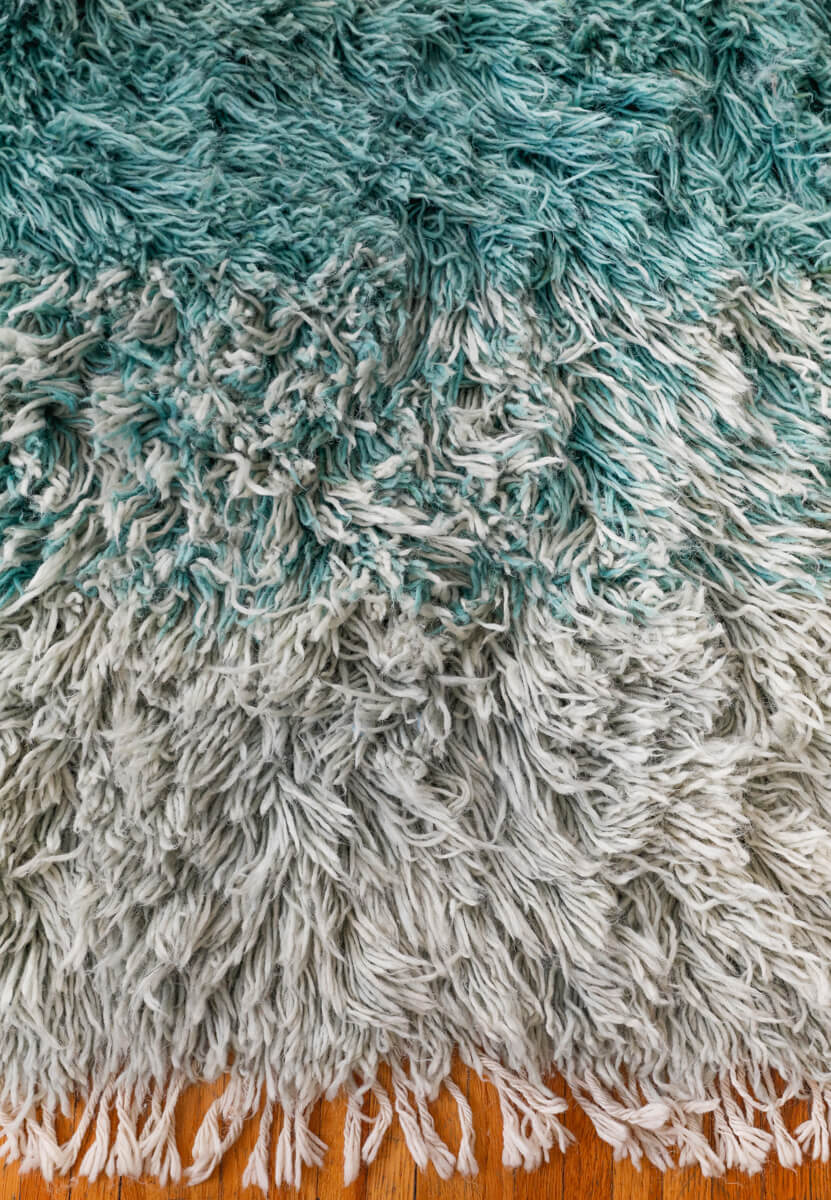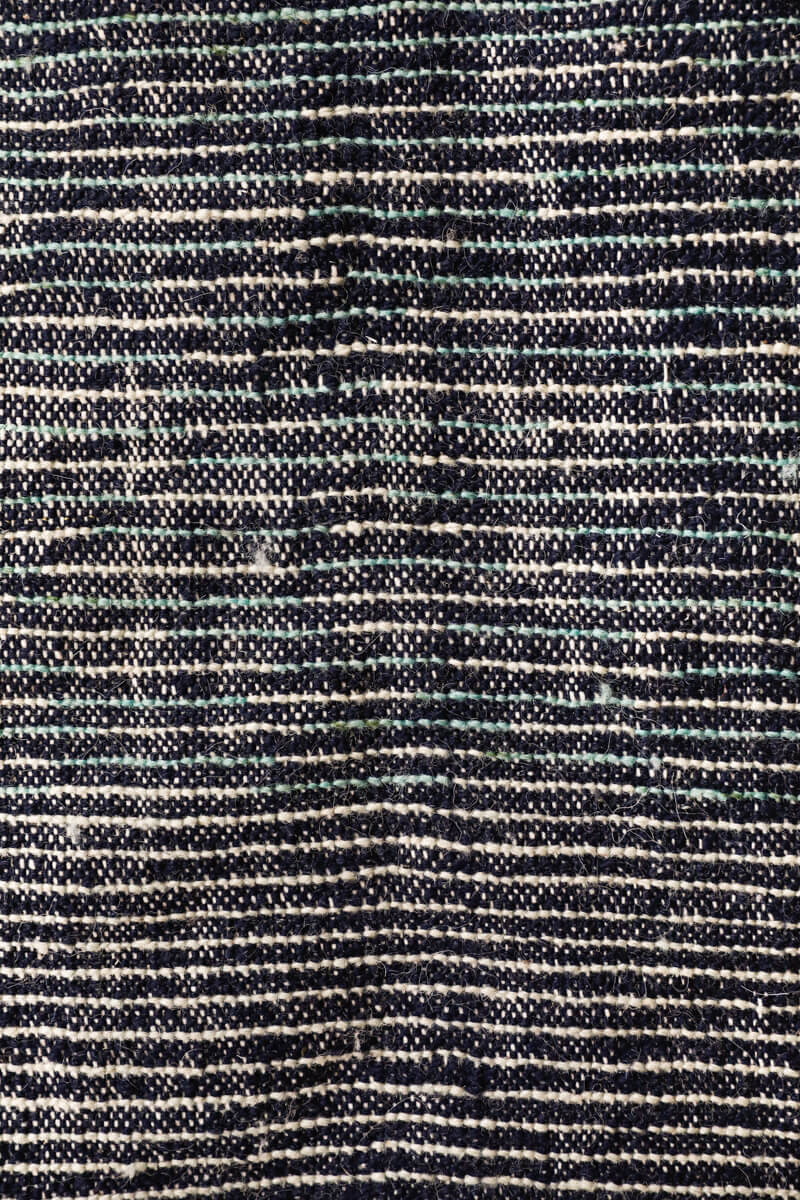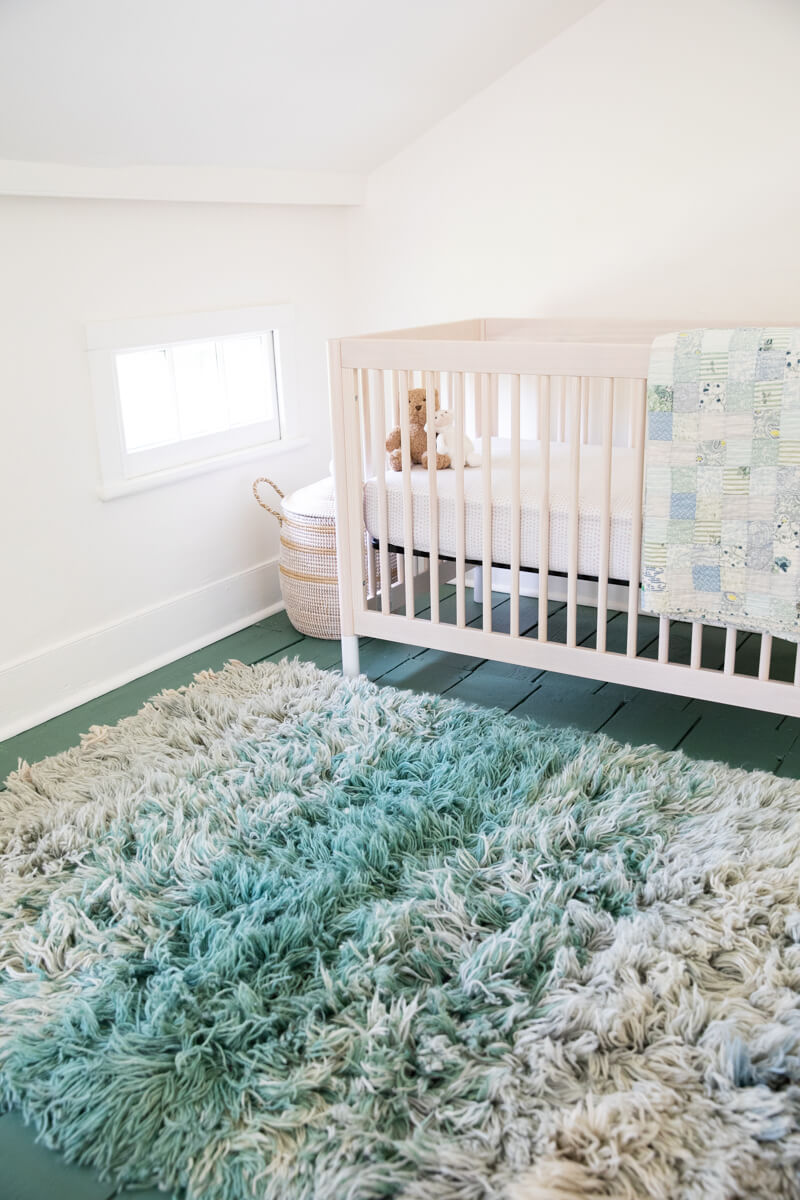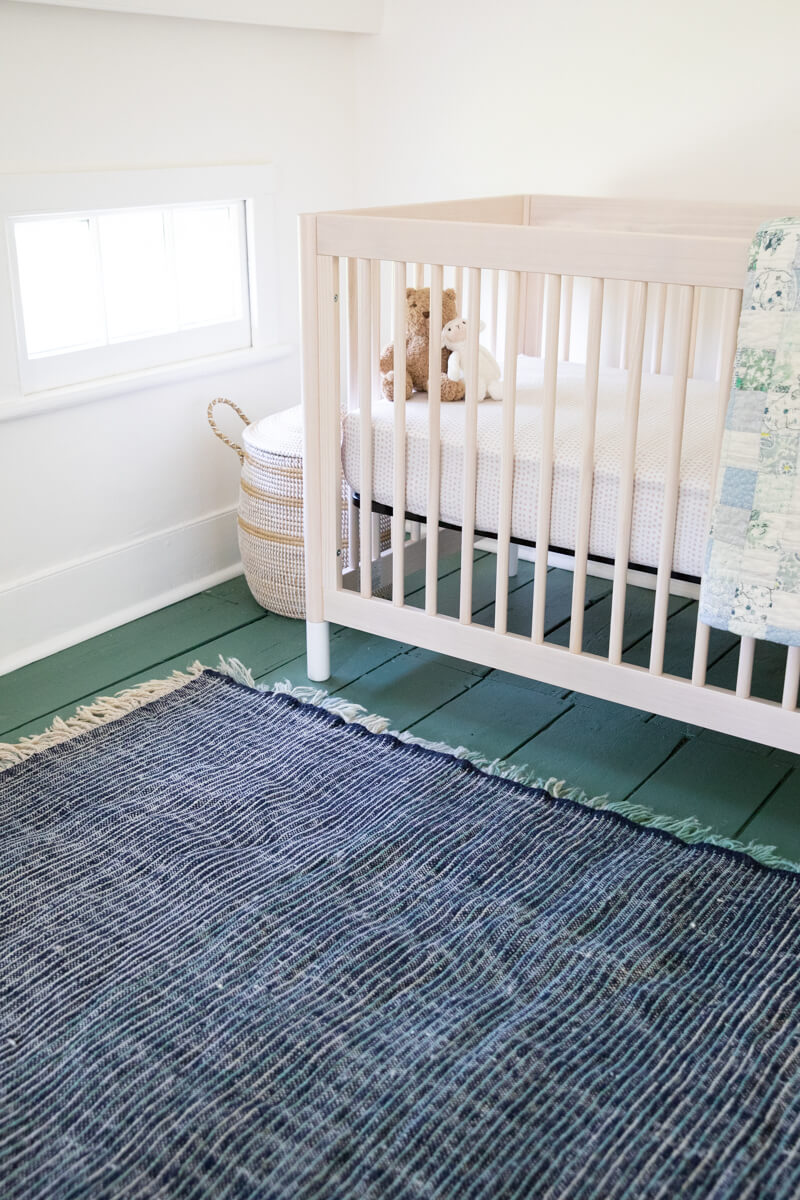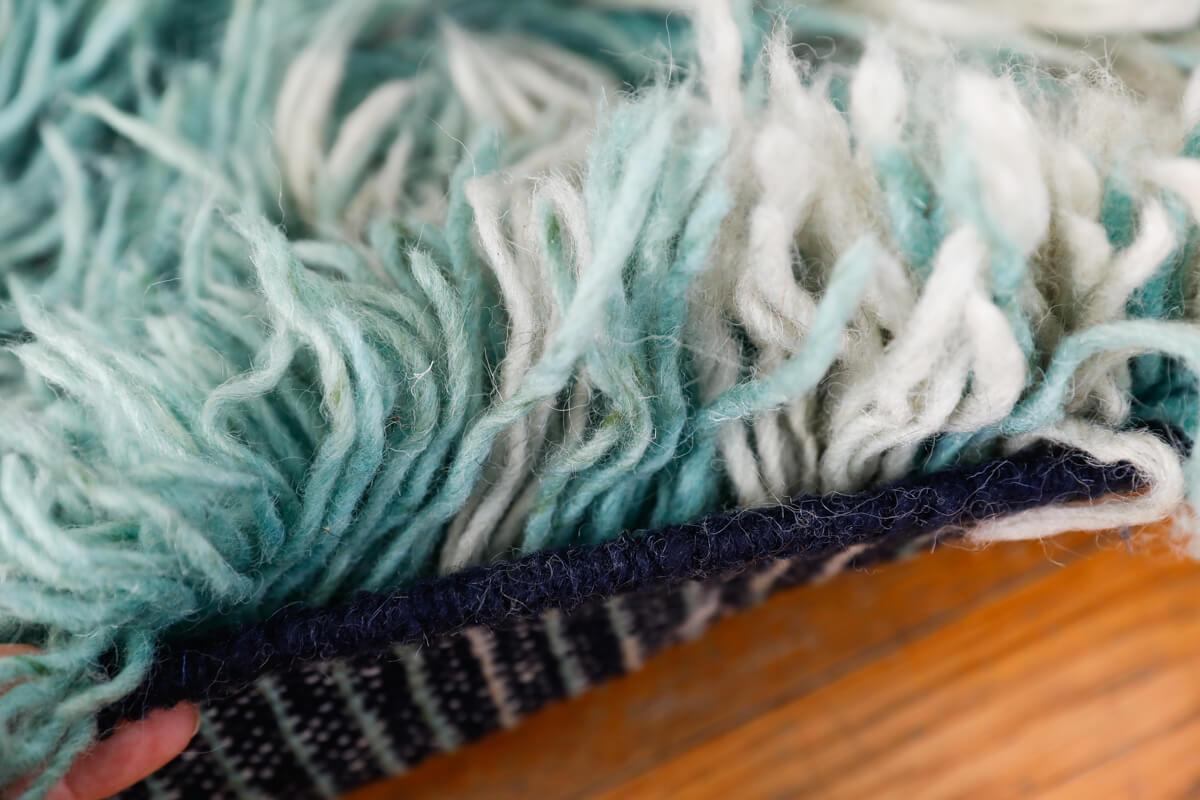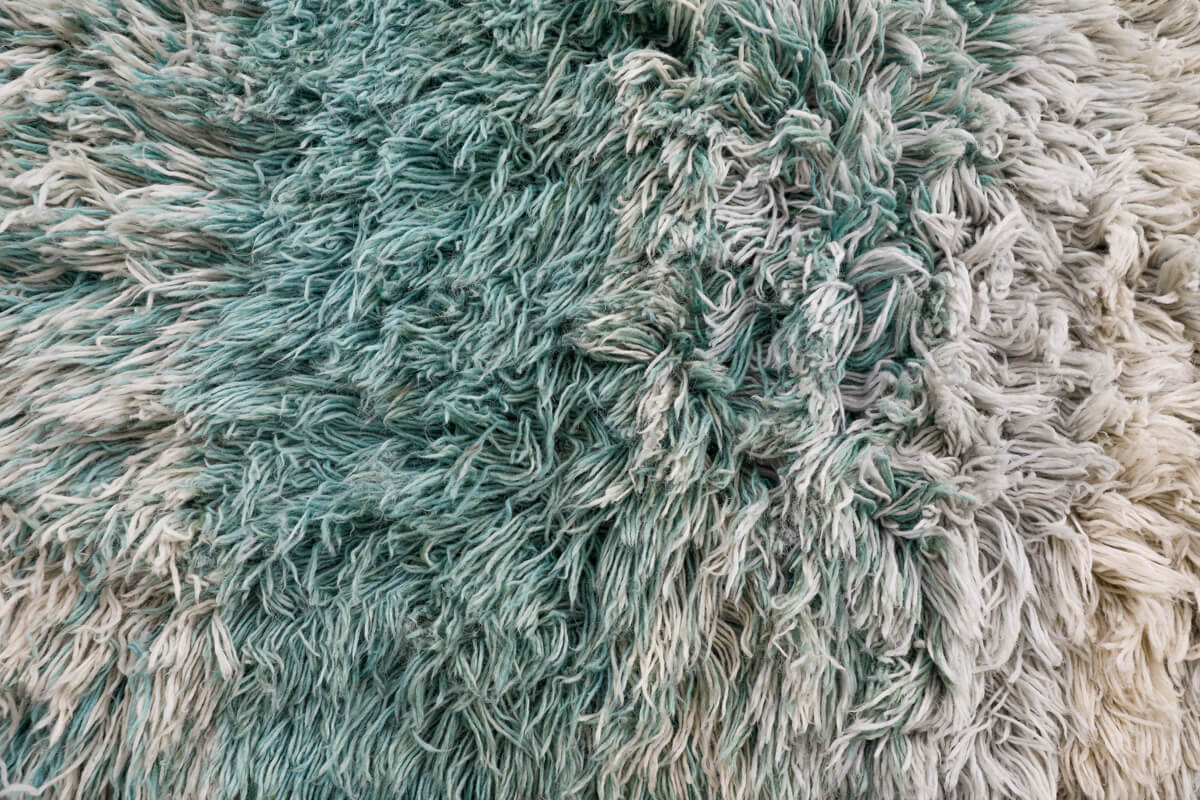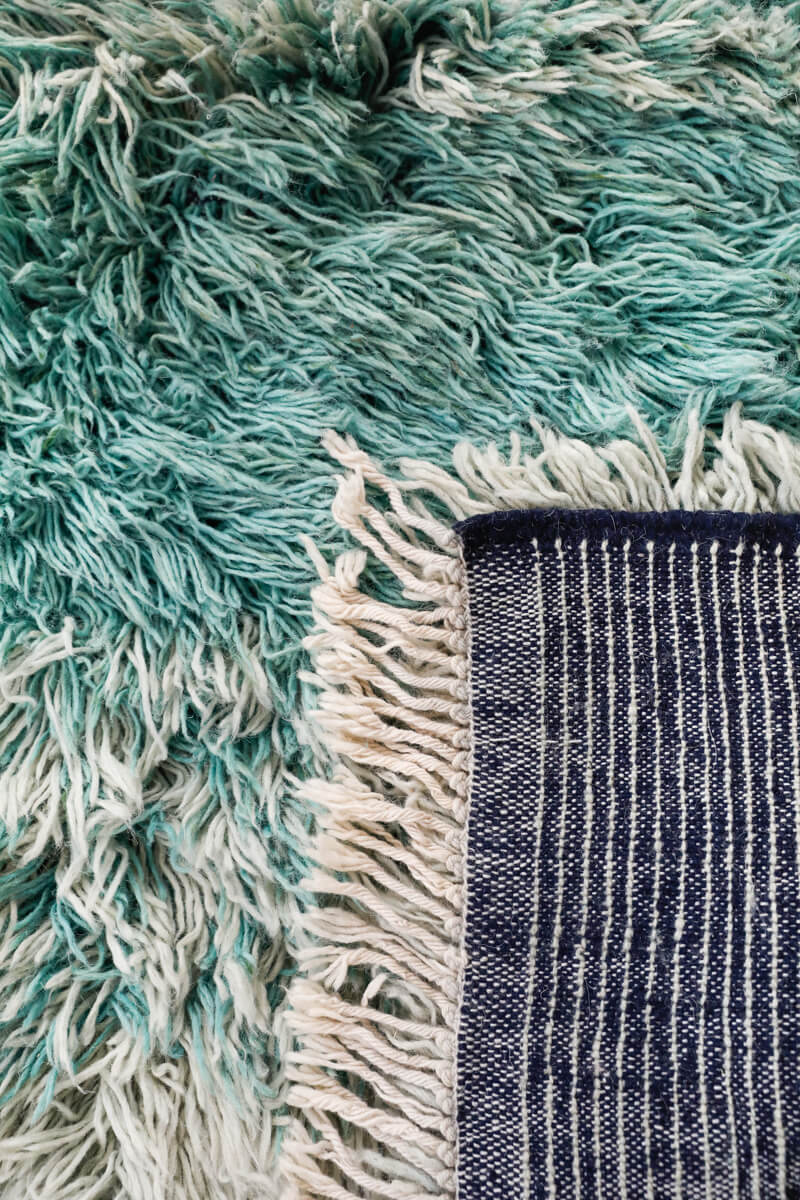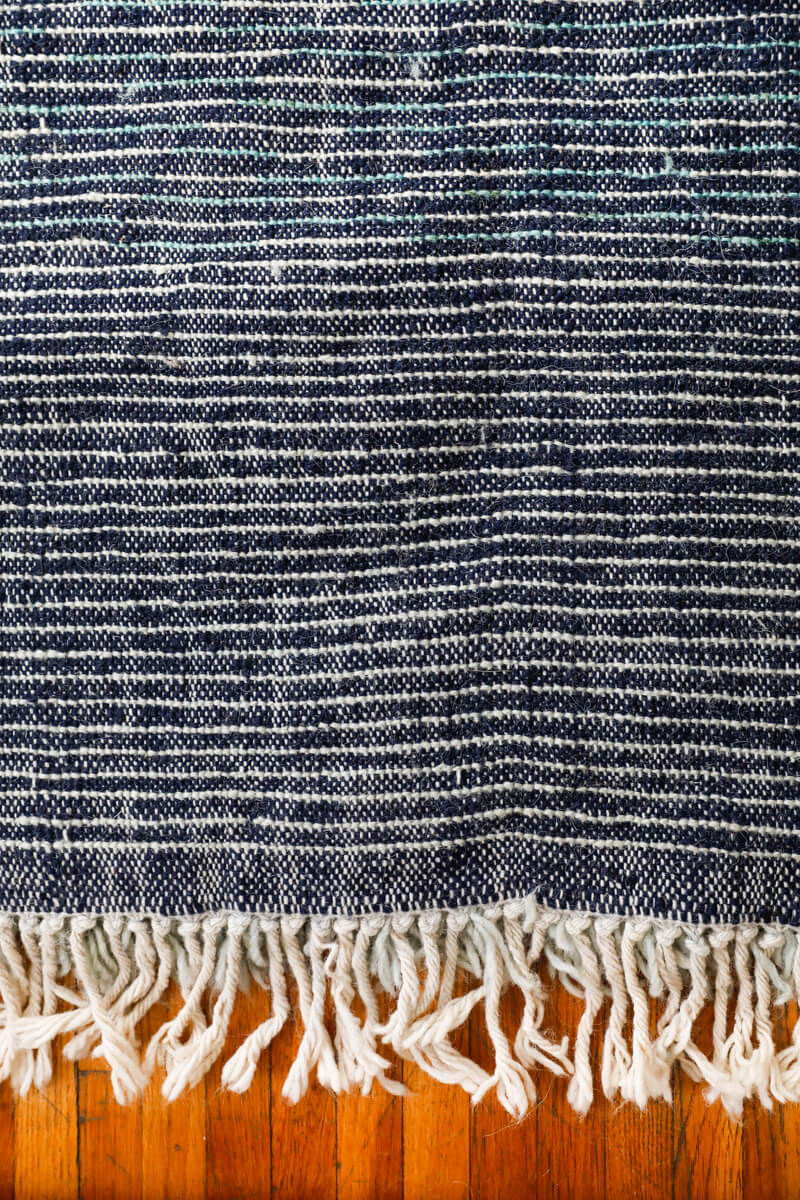 Made-to-order Aquamarine Ombré Ultra Shag Reversible Moroccan Wool Rug - Navy Blue Stripe Back
With 3" hand-cut pile our ultra shag Moroccan rug gives the coziest feeling underfoot. We designed this rug to have the ability to change with the seasons - it can be styled in 2 ways: Shaggy side up or flip it over in warmer months as the back of the rug is also designed to be a point of interest. Many traditional Moroccan rugs were also made for this purpose as well. A heavy pile side to provide warmth and for sleeping on in the winder and the kilim back flatweave flipped upside in the warmer summer months. The shag pile is a mix of Light Blue, Seafoam Green and shades of faint Pale Blue wool blended throughout in an Ombré style. Back of the rug is a dark navy blue base with light blue and celadon stripes.
- Hand-knotted from 100% Wool
- Double sided
- Approximately 3" pile
- Lead time: 6-8 weeks, large rugs over 10' long 10-12 weeks

- Sizing: Please allow for approximately 3-4" on the overall size of the rug to account for the long shag pile hanging over. If you would like a size not listed please email us and we can make it happen!

Our made-to-order rugs are handmade from small batches of hand-dyed yarn. Therefore we cannot guarantee an exact match of colors and design from rug to rug. Some colors may also be replaced with others due to availability. Please feel free to reach out to us with any questions before placing your order - we are happy to help!
Need a rug pad? Email us to add a custom cut rug pad to perfectly fit your new rug with options suitable for all flooring materials.
SHIPPING: We offer free domestic shipping on all orders over $500 and discounted international shipping. 
RETURNS: We accept returns on full priced items within 48 hrs of delivery (exceptions listed below). Please visit our Shipping & Returns page to review our full return policy.
All Made-to-Order items, sale or items purchase with a discount code, and International orders are FINAL SALE.
Our rugs are handmade in Morocco from 100% wool each taking several weeks to months to create. We partner directly with talented Amazigh (Berber) weavers supplying them with whatever they need and ensure they are paid fairly. This cuts out any reliance on middle-men merchants passing through their villages offering to buy rugs at too low cost to then reselling in the major cities across Morocco. Most of the women we work with weave at home while others work in local collectives with other weavers. It is a beautiful community of sisterhood and shared experience gathered around craft. By purchasing a made-to-order rug from us you are supporting fair pay and keeping the traditions of hand-making rugs alive as a viable way to earn a living for future generations. 
All vintage rugs are as sold "as is" with the understanding that they are subject to normal wear consistent with age. All rugs are cleaned and repaired prior to shipping.
Please visit our FAQ page for additional information
Share