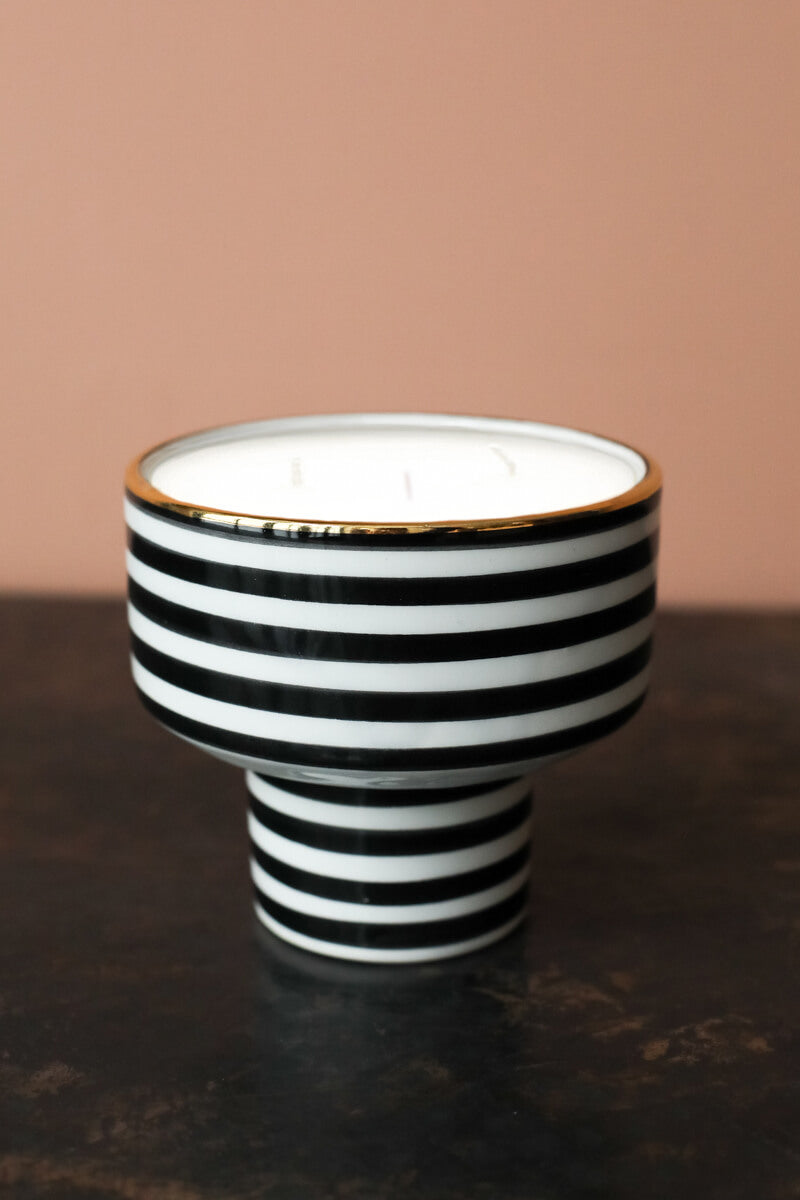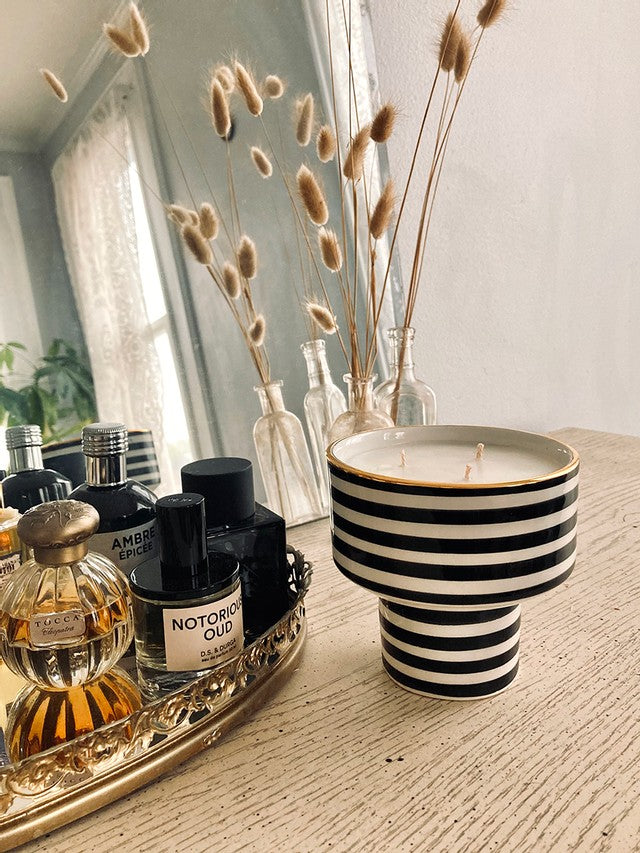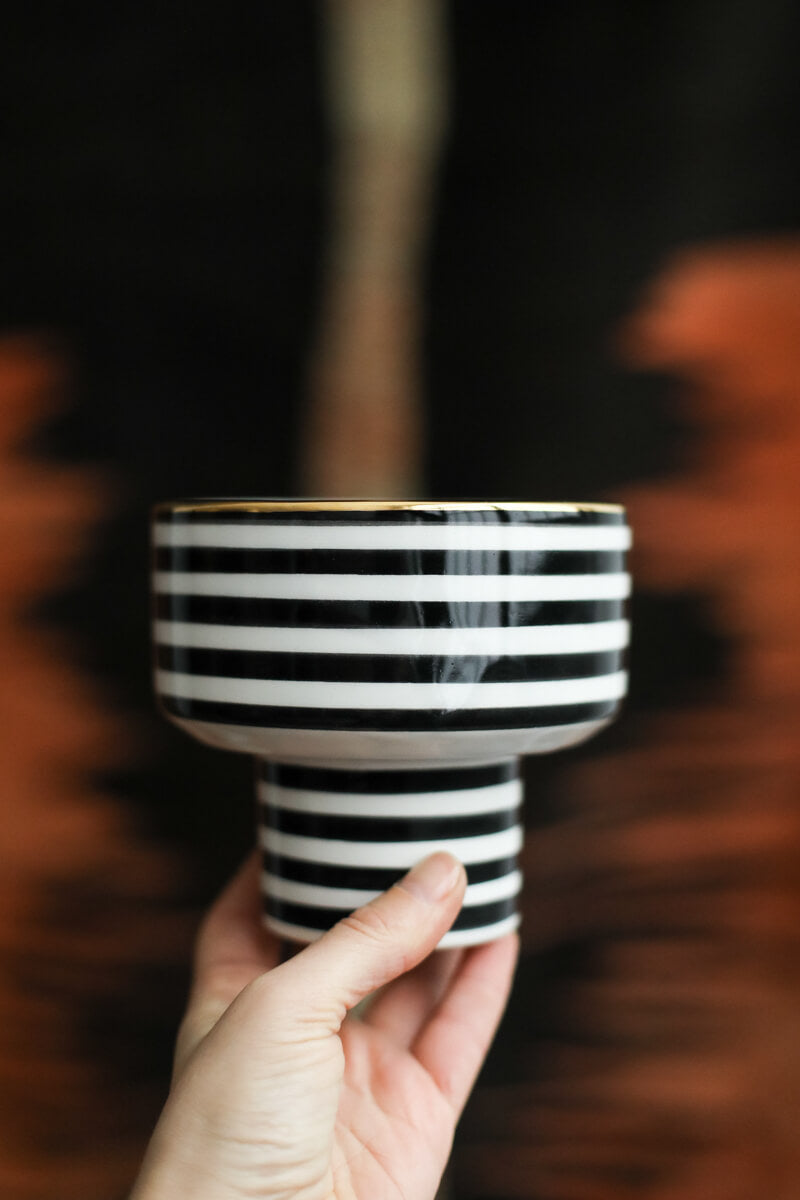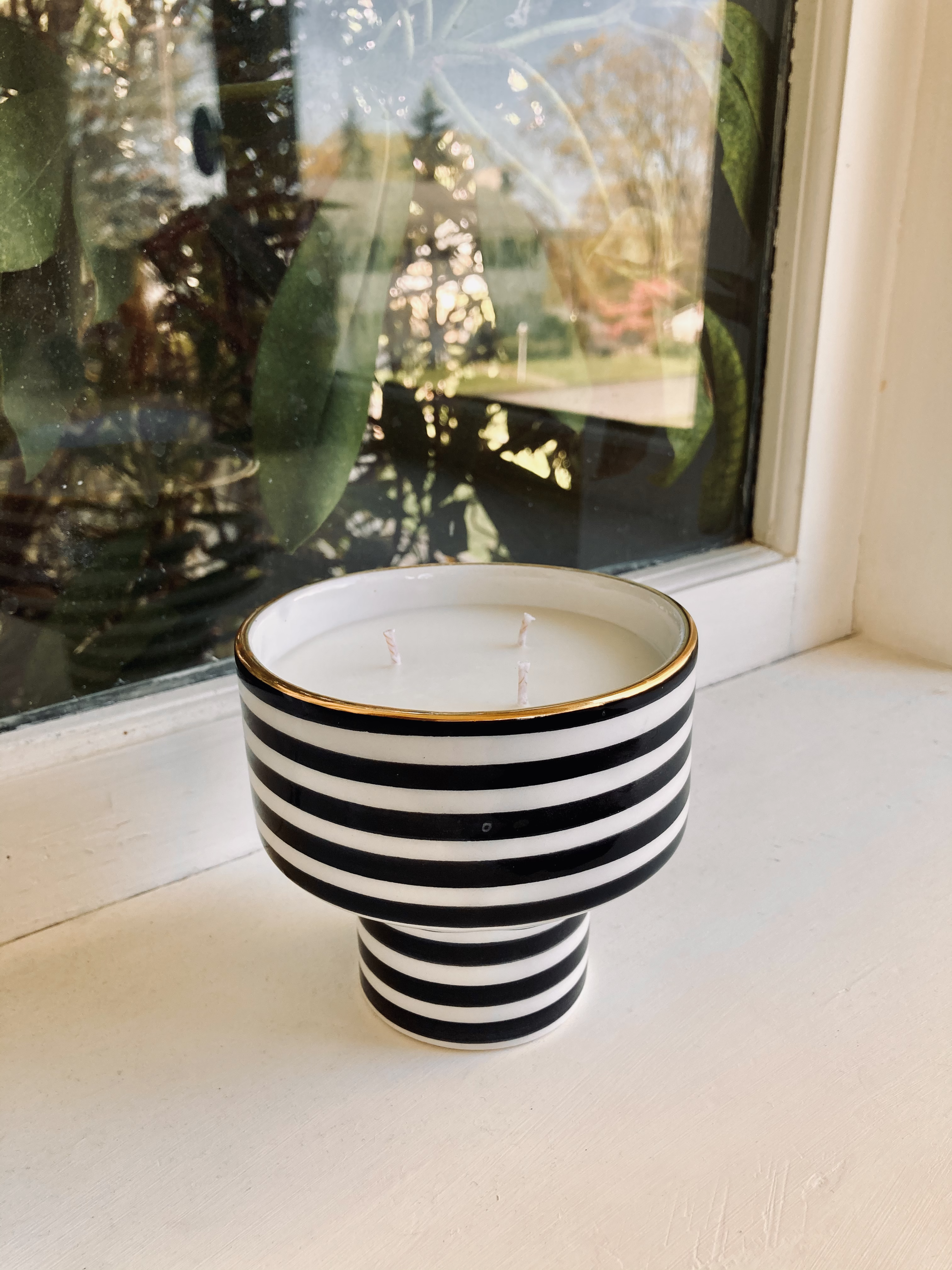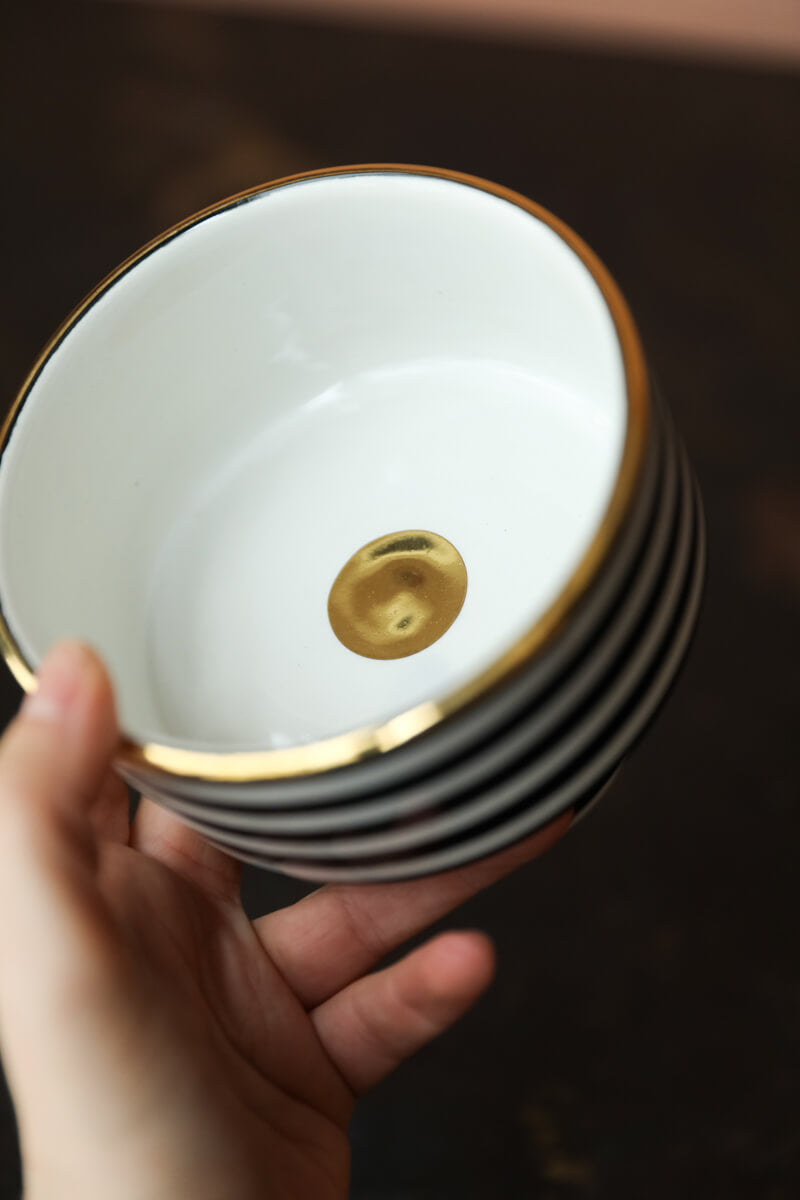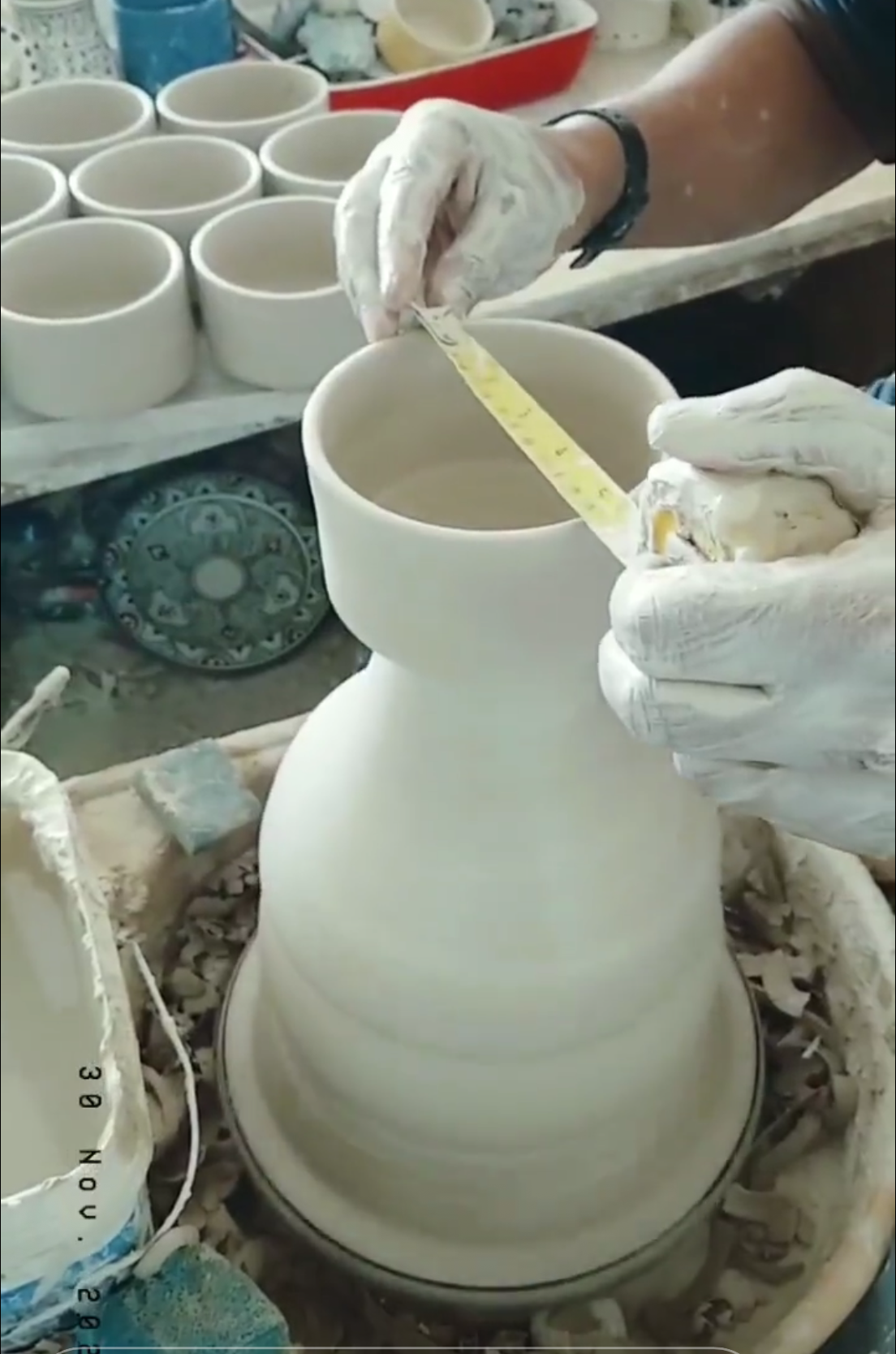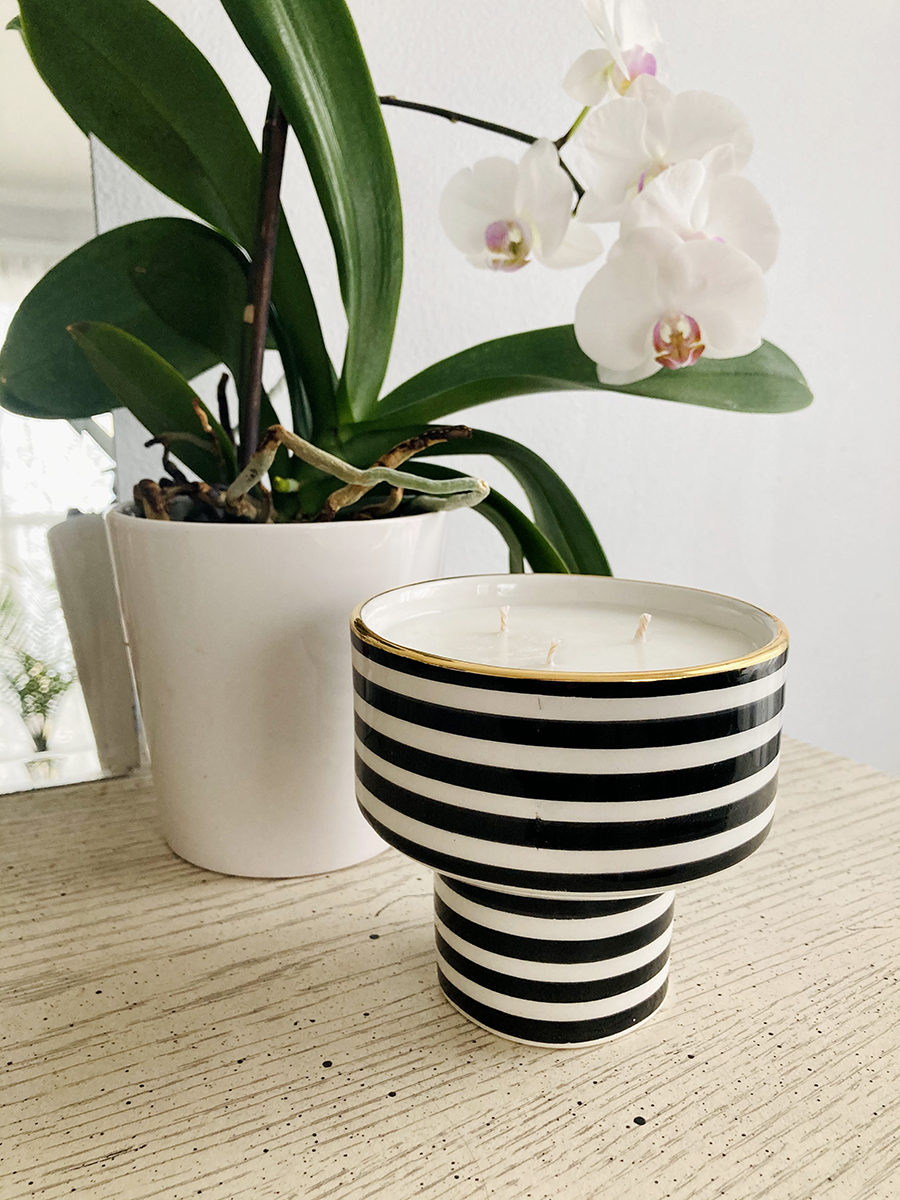 Limited Edition 3-Wick Candle in Chabi-Chic Black and White Stripe Ceramic with 12 Karat Gold
Our limited edition candles are hand-poured into beautiful reusable ceramic fruit cups with 12 karat gold rim by Chabi Chic. Each piece is one-of-a-kind, hand-thrown on potter's wheel and hand-painted. This is the first time you will actually be excited for your candle to burn all the way down so you can enjoy this unique ceramic with surprise drop of 12k gold in the center. Perfect for fruit and yogurt or keep it as a special place to hold your jewelry or other tiny finds. Comes packaged in a reusable cloth drawstring bag with tassels.
Available in 3 unique scents:
Oak & Black Pepper - Warm and intoxicating; familiar yet alluring. Feels like watching Casablanca at an outdoor cinema. (Mandarin, Cardamom, Black Pepper, Suede, Jasmine, Sandalwood & Musk)
Amber & Cashmere - Soft and feminine; feels like slipping into fresh linens after a night shower. (Bergamot, Eucalyptus, Green Apple, Cashmere, Clove, Geranium, Amber, Sandalwood & Patchouli)
Vetiver 
-
 Uplifting and calming; f
eels like sunset at a coastal campsite. (Elemi, Fir Balsam, Orange, Geranium, Moss, Cedarwood, Patchouli and Vetiver.)
4.5" high / 5" diameter

Soy candle with three cotton wicks for even burning

Hand-made in Morocco from food-grade white ceramic; hand-painted with lead-free paint and 12k gold.
CANDLE INSTRUCTIONS
Always burn on a steady surface and keep away from any flammable items.
When lighting your candle for the first time please allow it to burn until melted wax surface pools from edge to edge - this will prevent tunneling and allow your candle to last longer. Never burn your candle for more than 4 hours.
Always trim your wicks to 1/4" or less before each use.
SHIPPING: We offer free domestic shipping on all orders over $500 and discounted international shipping. 
RETURNS: We accept returns on full priced items within 48 hrs of delivery (exceptions listed below). Please visit our Shipping & Returns page to review our full return policy.
All Made-to-Order items, sale or items purchase with a discount code, and International orders are FINAL SALE.
Our rugs are handmade in Morocco from 100% wool each taking several weeks to months to create. We partner directly with talented Amazigh (Berber) weavers supplying them with whatever they need and ensure they are paid fairly. This cuts out any reliance on middle-men merchants passing through their villages offering to buy rugs at too low cost to then reselling in the major cities across Morocco. Most of the women we work with weave at home while others work in local collectives with other weavers. It is a beautiful community of sisterhood and shared experience gathered around craft. By purchasing a made-to-order rug from us you are supporting fair pay and keeping the traditions of hand-making rugs alive as a viable way to earn a living for future generations. 
All vintage rugs are as sold "as is" with the understanding that they are subject to normal wear consistent with age. All rugs are cleaned and repaired prior to shipping.
Please visit our FAQ page for additional information
Share