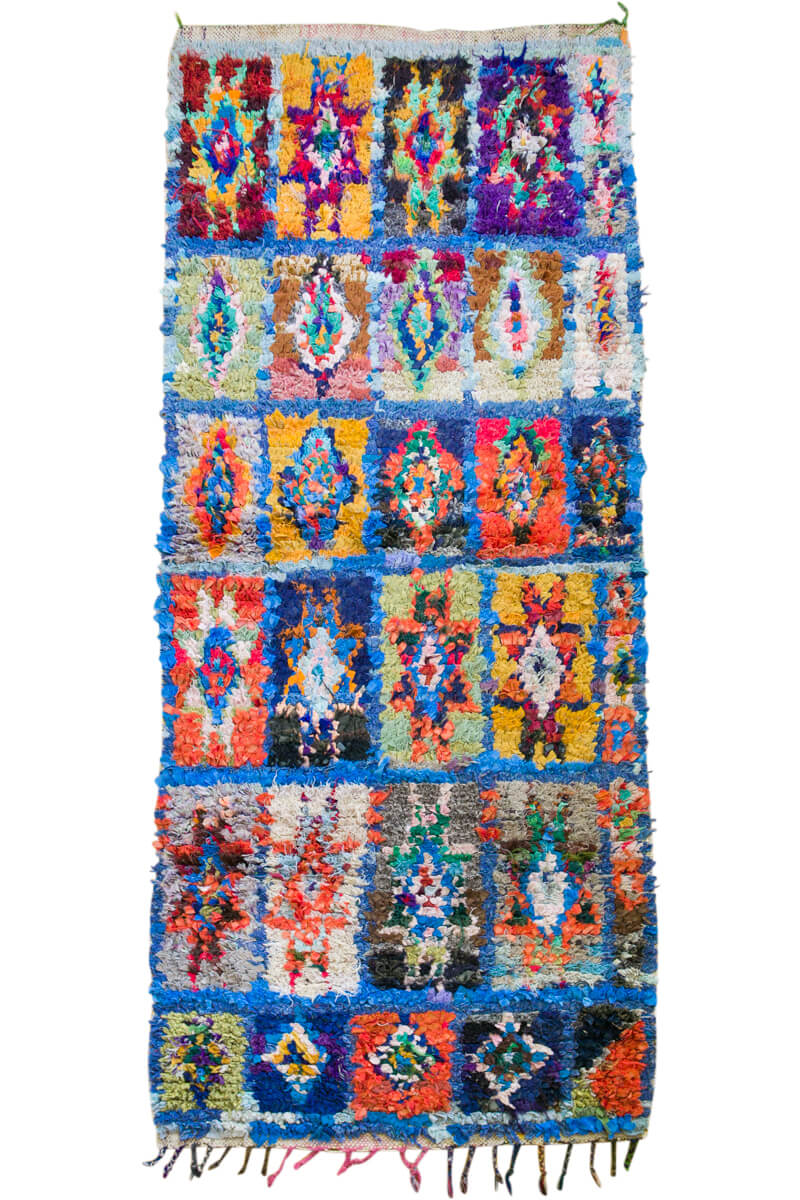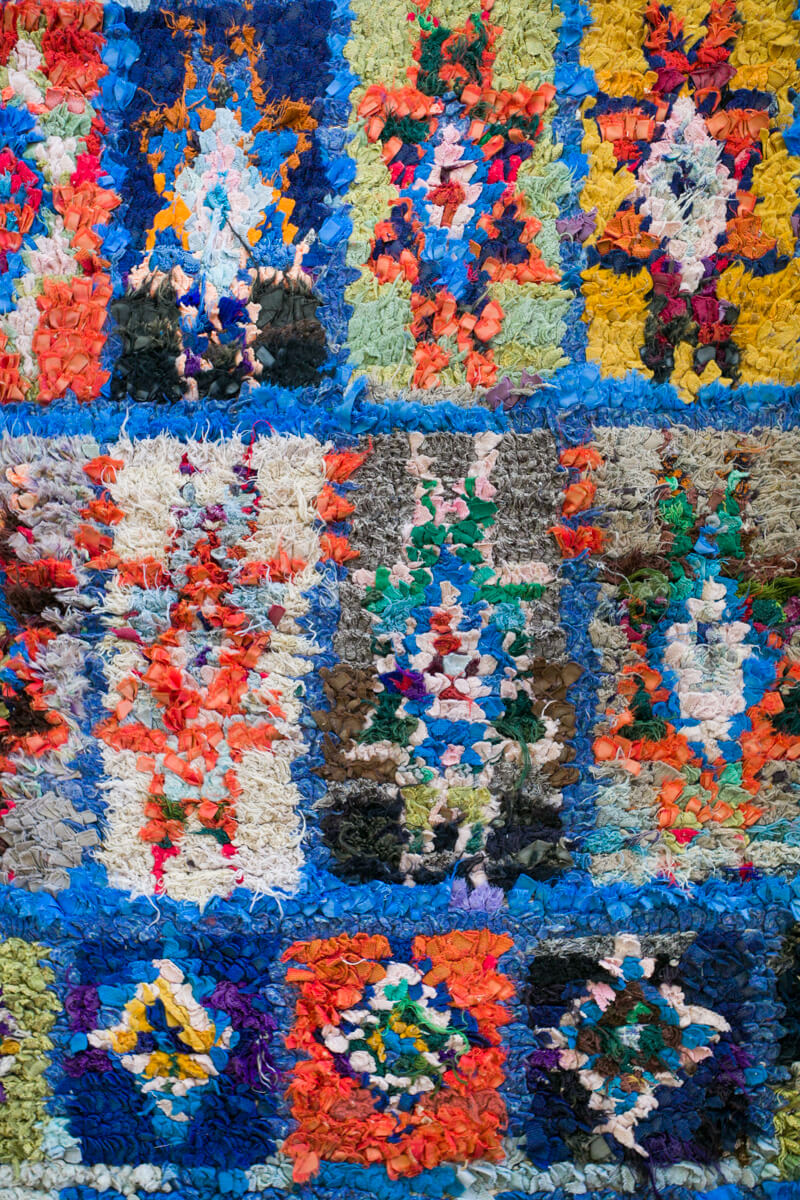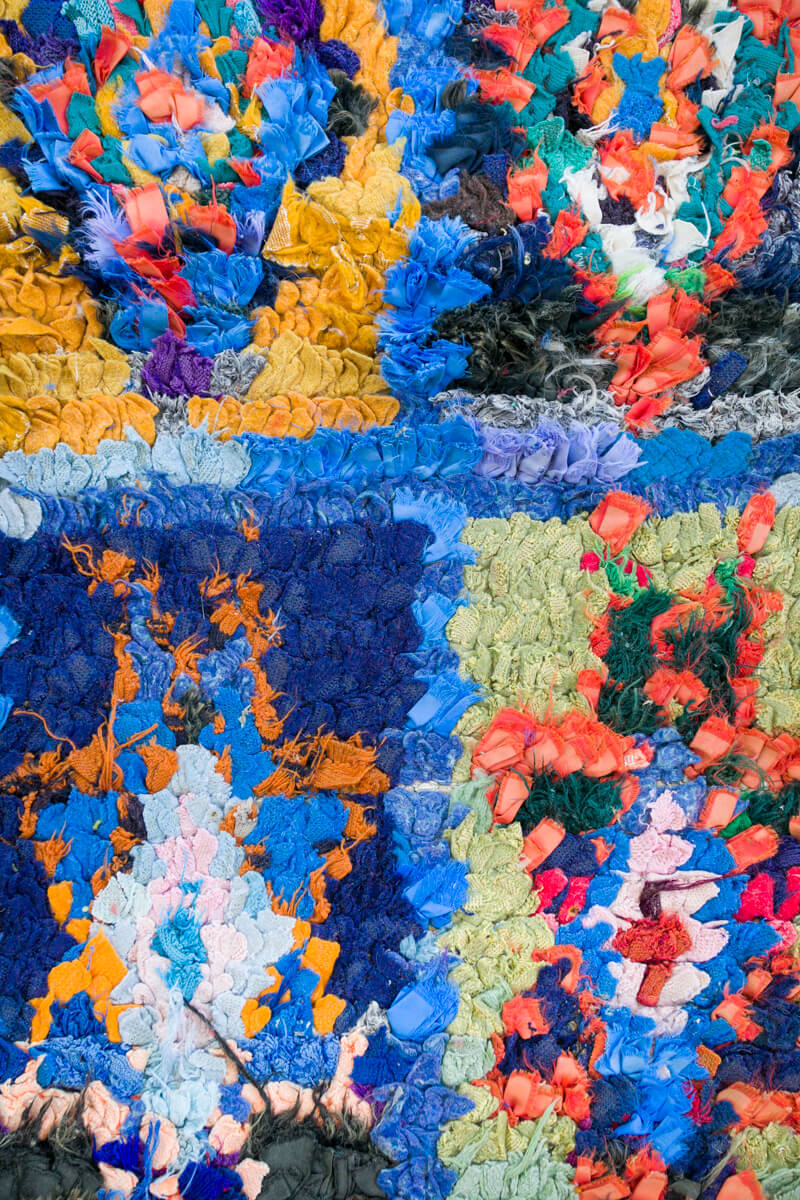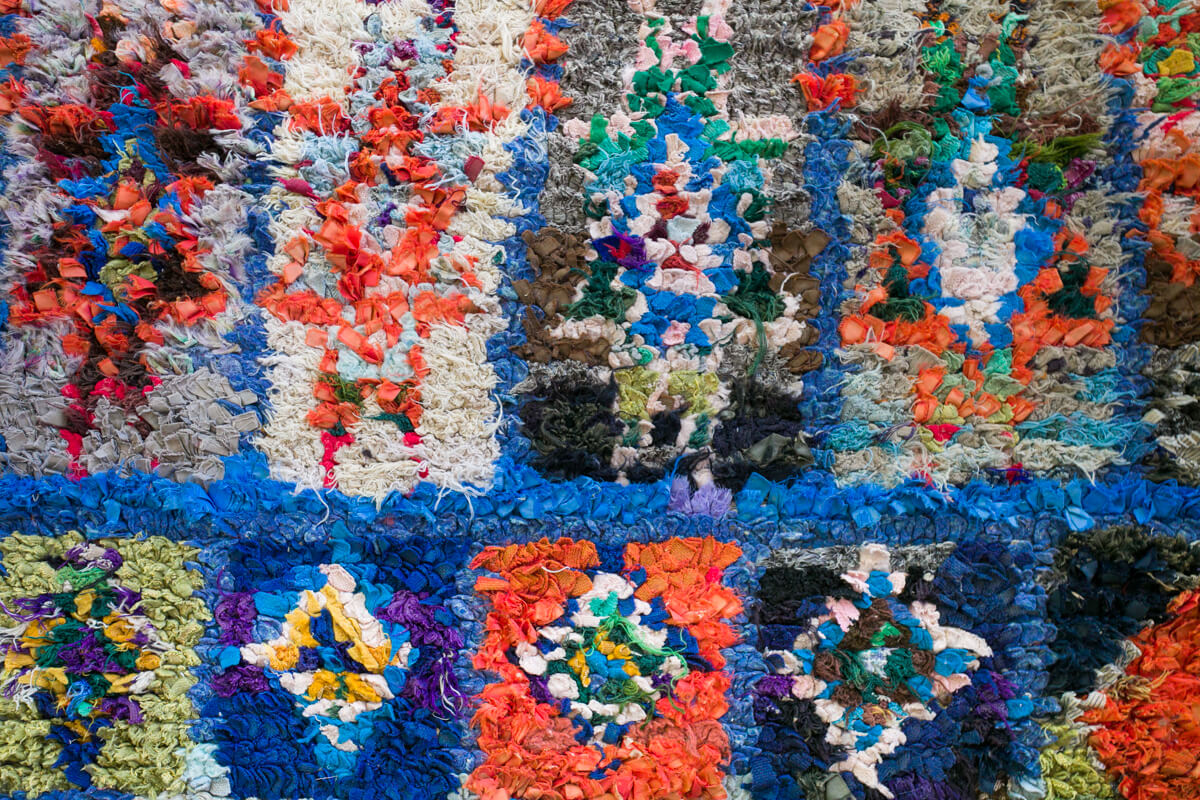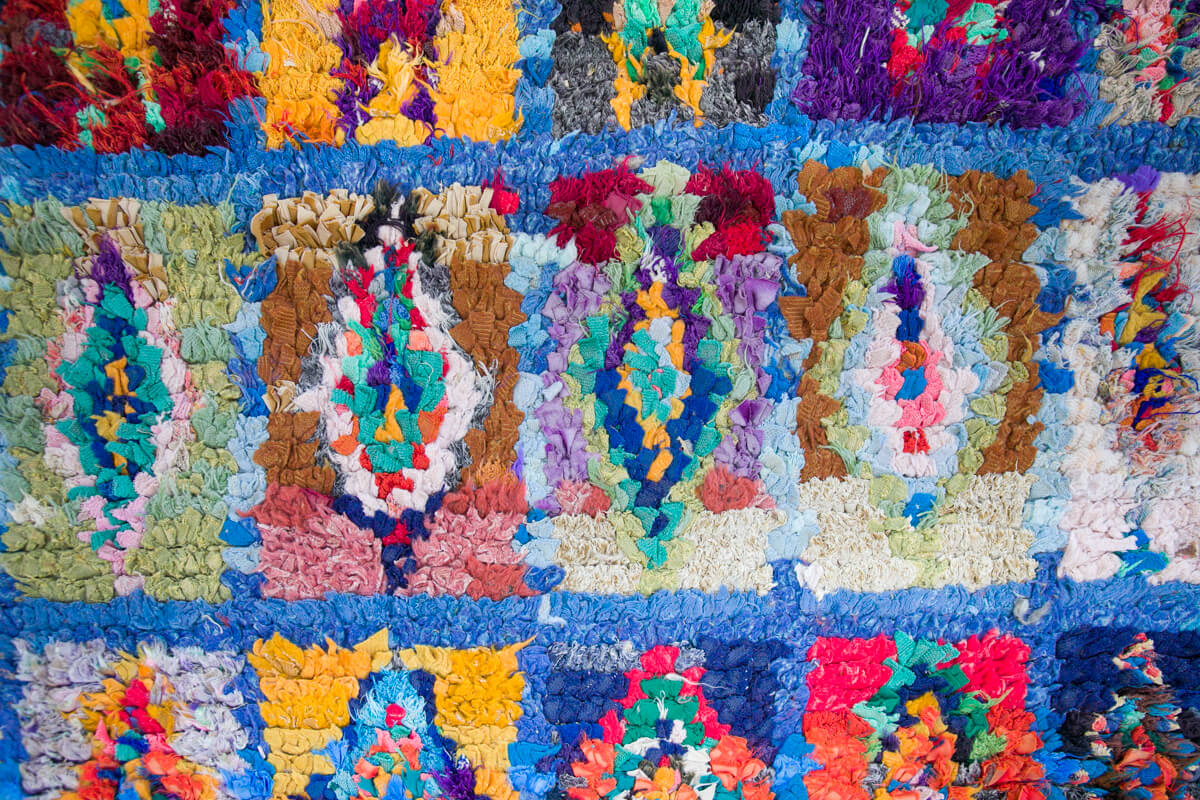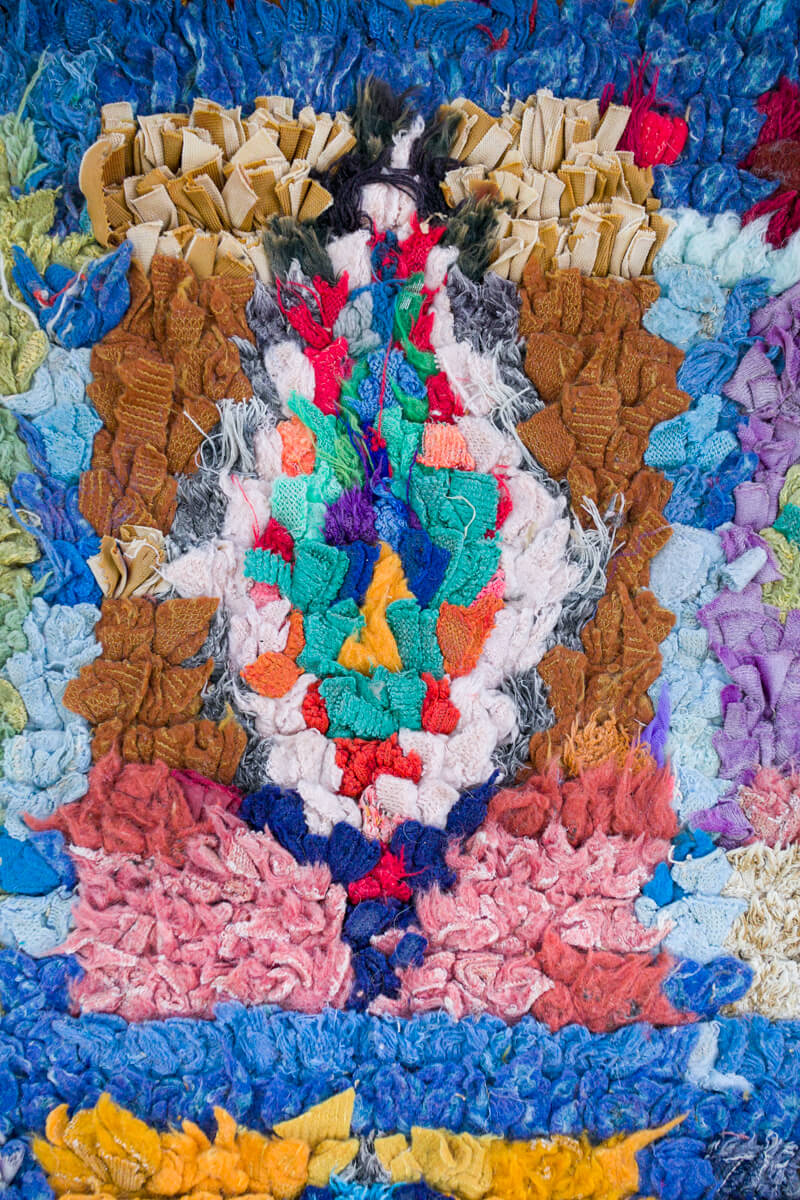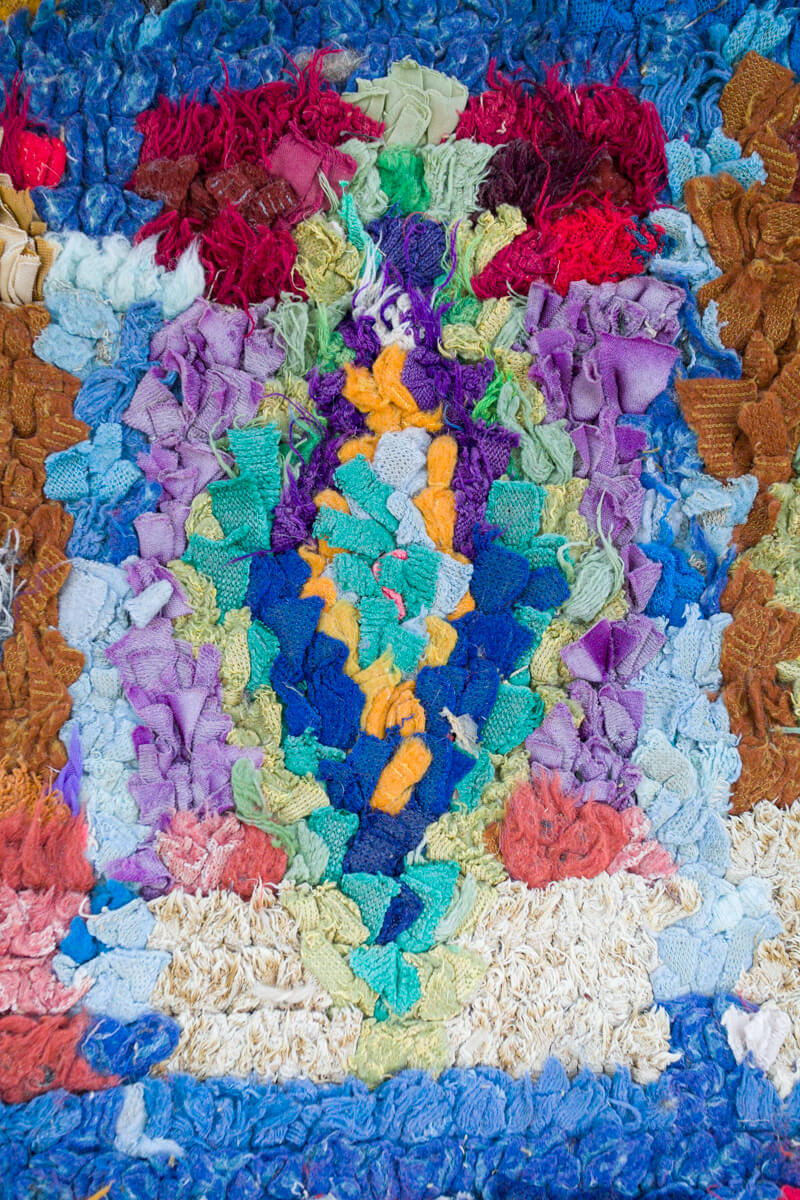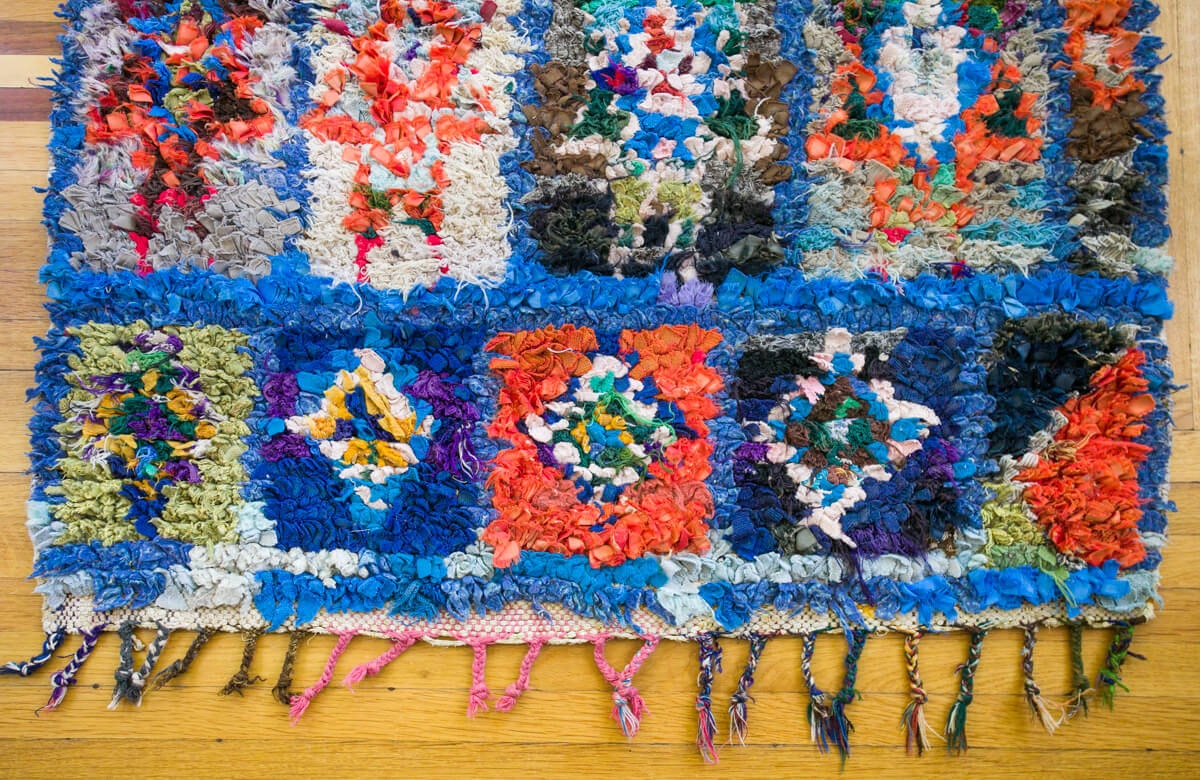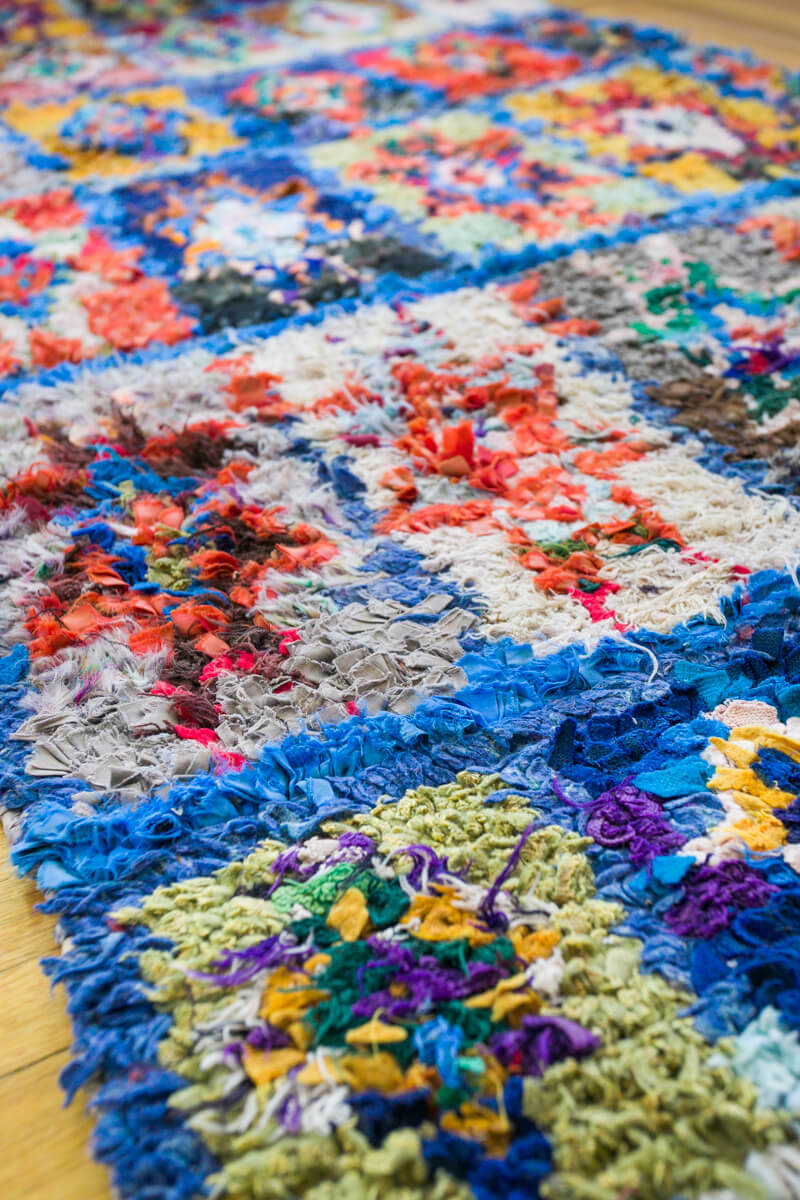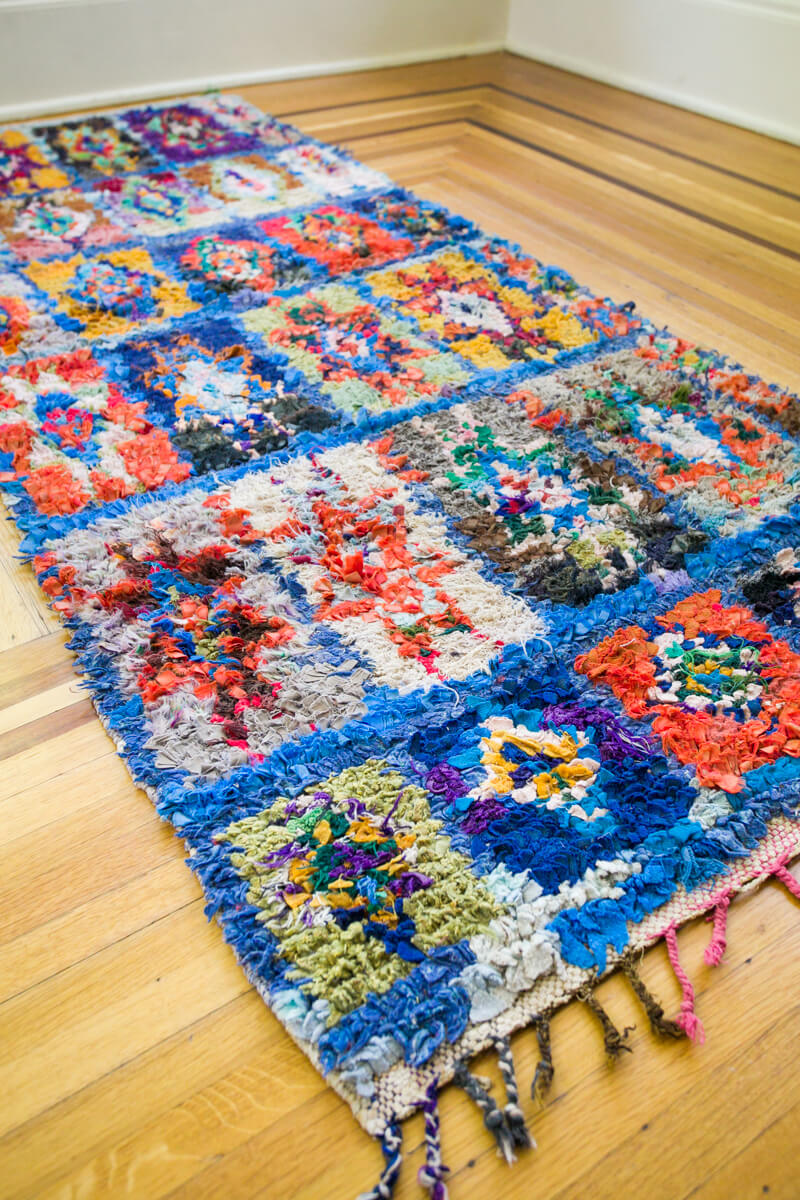 HAPPY HOME Vintage Boucherouite Moroccan Rug - 6'4" x 2'8"
Vintage Multicolor Boucherouite Moroccan Rug Hand-knotted from Recycled Textiles. This beautifully balanced and bold vintage Boucherouite rug is pleasing to the eye with its grid layout featuring individual colorful Berber tribal motifs which signify good luck for the home.

This rug is made from recycled textiles, in fact, the word "Boucherouite" means "rag" or scraps of clothing which are used to create new rugs or textile piece. This technique became popular in areas of Morocco where wool was not readily available therefore the Amazigh (Berber) nomads would utilize scraps of clothing to weave into their rugs. Today this technique is used throughout Morocco to create beautiful eco-friendly and easy care rugs.
Hand-wash with cold water; lay flat to dry.

* Size: 6'4 x 2'8"
* Type of rug: Vintage Boucherouite
* Origin: Morocco
* Materials: Cotton and other manmade materials
* Pile: approx. 1/2"
SHIPPING: We offer free domestic shipping on all orders over $500 and discounted international shipping. 
RETURNS: We accept returns on full priced items within 48 hrs of delivery (exceptions listed below). Please visit our Shipping & Returns page to review our full return policy.
All Made-to-Order items, sale or items purchase with a discount code, and International orders are FINAL SALE.
Our rugs are handmade in Morocco from 100% wool each taking several weeks to months to create. We partner directly with talented Amazigh (Berber) weavers supplying them with whatever they need and ensure they are paid fairly. This cuts out any reliance on middle-men merchants passing through their villages offering to buy rugs at too low cost to then reselling in the major cities across Morocco. Most of the women we work with weave at home while others work in local collectives with other weavers. It is a beautiful community of sisterhood and shared experience gathered around craft. By purchasing a made-to-order rug from us you are supporting fair pay and keeping the traditions of hand-making rugs alive as a viable way to earn a living for future generations. 
All vintage rugs are as sold "as is" with the understanding that they are subject to normal wear consistent with age. All rugs are cleaned and repaired prior to shipping.
Please visit our FAQ page for additional information
Share