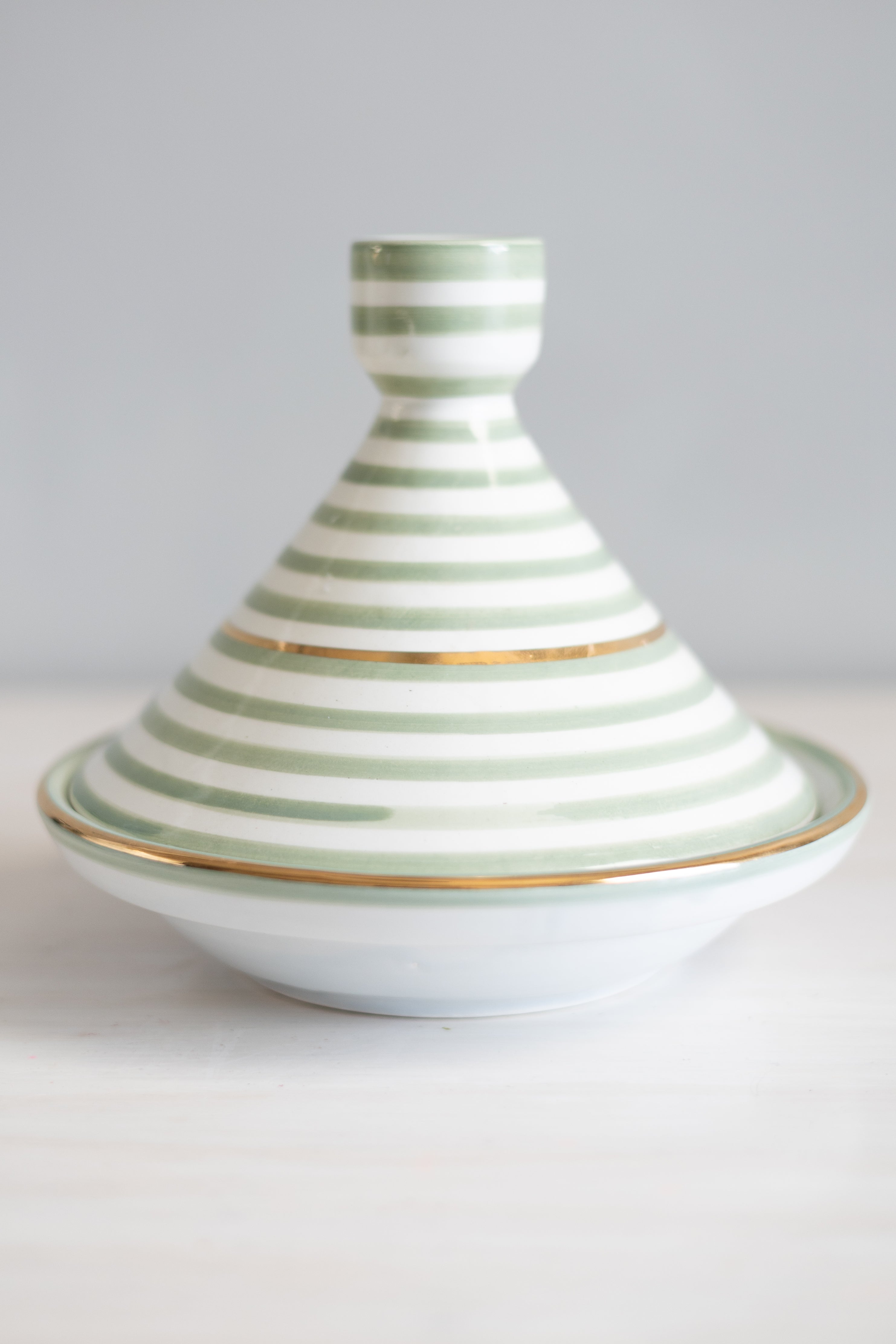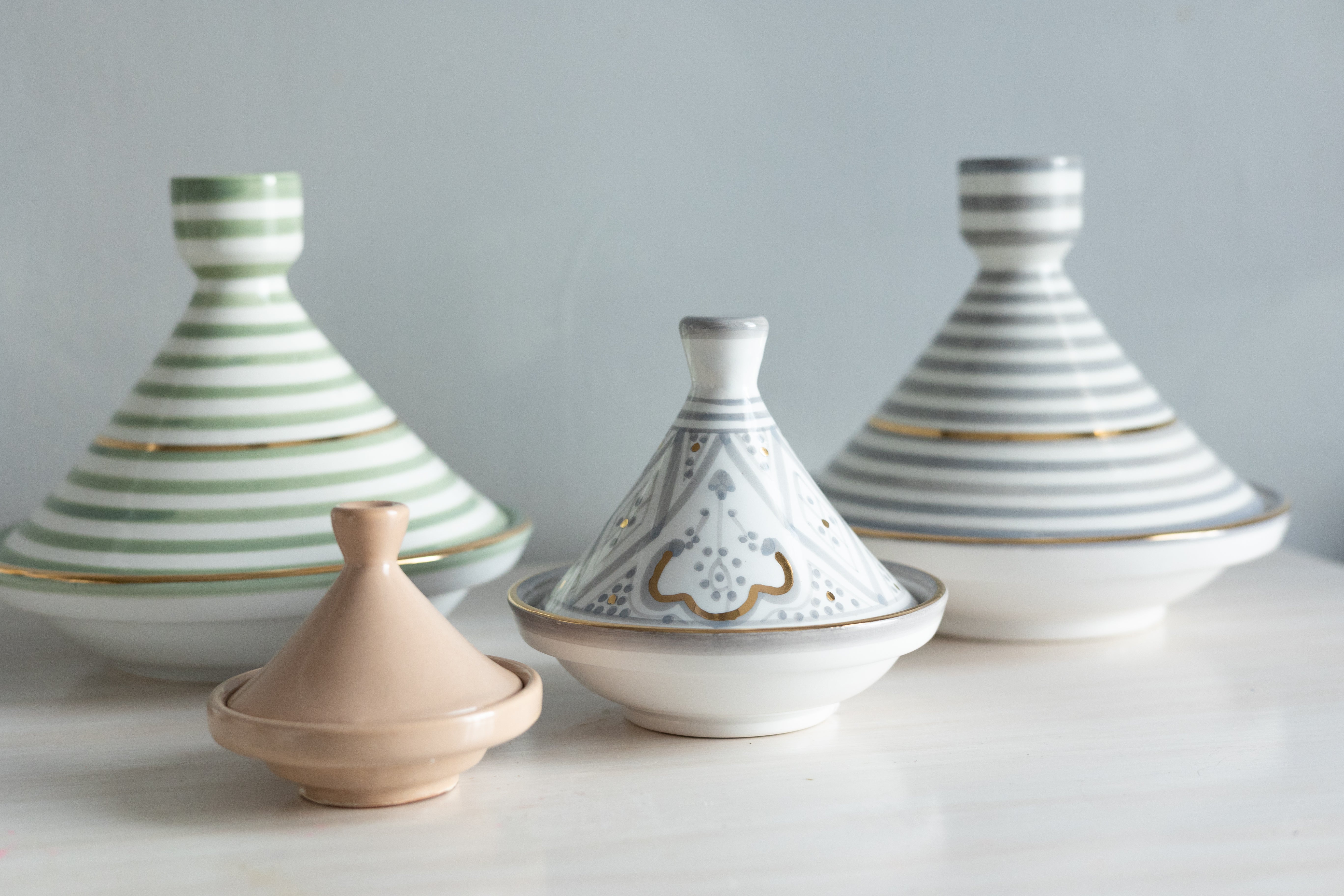 Hand-painted Almond Green + 12 karat Gold Stripe Decorative Ceramic Tagine - Chabi Chic - Large
Green Stripe
An iconic Moroccan shape, the tagine has been used in Moroccan cuisine for centuries. These decorative tagines are hand-thrown on a pottery wheel then hand-painted in traditional Zwak Moroccan motif with Light Almond green and 12 karat gold stripes. Perfect in the kitchen for serving or storing ingredients; or style around your home to hold keepsakes, jewelry or other items. 
-Handmade and hand-painted in Morocco
- 8.5 x 8.5" inches
- For decorative use; not intended for cooking or baking.
-Ceramic Food-safe and lead free
-Please note since each item is made by hand variations in size, color and pattern may occur between like pieces.
Hand-washing recommended. Do not microwave or expose to extreme temperatures.
SHIPPING: We offer free domestic shipping on all orders over $500 and discounted international shipping. 
RETURNS: We accept returns on full priced items within 48 hrs of delivery (exceptions listed below). Please visit our Shipping & Returns page to review our full return policy.
All Made-to-Order items, sale or items purchase with a discount code, and International orders are FINAL SALE.
Share